Court Order To Take Control Of Banners Broker Issued
September 4, 2014
By Tina Williams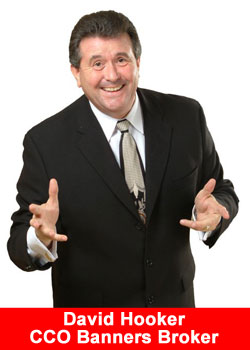 The website of suspected pyramid scheme Banners Broker was down yesterday as investigators received a court order to go after assets linked to the firm in Canada.
Around 12,000 Irish people invested in the scheme and collectively handed over millions of euro.
The company, which claimed it could make people rich though online advertising, suffered a major blow earlier this year after liquidators were appointed to Banners Broker International Ltd (BBIL), which was based in the Isle of Man.
This week the liquidators obtained a court order to take control of anything owned by BBIL and to compel its Canadian based operators to reveal the whereabouts of the company's assets.
Court papers reveal the growth of the company, how it moved its assets and the efforts by investors to recover their funds.
Affidavits filed with the court said: "An online cloud-based business, BBIL's operations were international in scope and its physical presence in any one jurisdiction was negligible."
Irish people were among the first to be duped by the scam. Banners Broker Ireland Ltd was set up in December 2011.
Under an agreement the Irish operation was entitled to 5 per cent of all sales in Ireland and 7 per cent if it hit a turnover of more than $100,000 a month. The rest went to BBIL.
The majority of Irish people who lost money in the scheme may never get any of it back.
Originally reported by: sundayworld.com