Global Retail Sales Of Direct Sellers Climb 8% To $178.5 Billion
September 28, 2014
By Tina Williams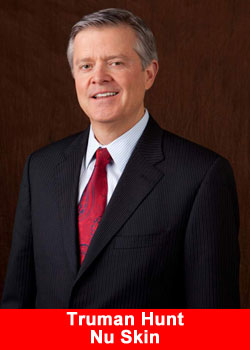 The World Federation of Direct Selling Associations (WFDSA) reported global retail sales of US$178.5 billion for 2013, a record for the organization. The total surpasses 2012 retail sales of US$165.2 billion by 8.1%, and continues a period of tremendous growth with 3-year compound annual growth rate of 6.8%. 2013 business results are driven by increases in three-quarters of the WFDSA national member direct selling associations (DSA).
The direct selling industry annual sales figure includes revenue from the more than 60 member country DSAs as well as estimates for all other countries in the world.
"Our global sales force of over 96 million independent contractors are the driving force behind this remarkable achievement," said WFDSA Chairman Alessandro G. Carlucci, CEO Natura Cosmeticos, N.A. "We applaud the efforts of these ambitious entrepreneurs in more than 60 of the world's countries. It is their hard work that has resulted in another record year for the industry."
The number of independent contractors participating in direct selling rose 7% to a record of 96.2 million individuals worldwide.
Direct selling industry business results are compiled from an annual survey of companies in all member countries of the WFDSA, as well as research-based estimates for all other
countries.
About Direct Selling and the WFDSA
Direct selling is a vibrant and growing channel of distribution for the marketing of products and services directly to consumers. WFDSA is the global trade association serving over 60 member national direct selling associations and their member companies.