Herbalife's Expansion Into Canada
September 10, 2014
By Tina Williams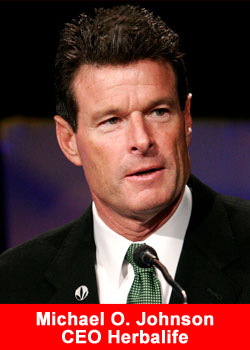 Herbalife Ltd. (HLF) announced yesterday that it will launch its performance nutrition line, Herbalife24™, in Canada. The comprehensive nutrition package is designed to cater to the daily nutrition needs of athletes. The company has also partnered with the non-profit organization, Common Threads, to target younger age groups in the US as well.
The company's increased focus on product innovation and relationship building efforts with its target market shows it will continue to expand its operations in the future, disregarding any accusations of it being a pyramid scheme. Products targeted at athletes might turn out to be a significant growth driver for Herbalife in the future.
Herbalife24 is a comprehensive performance-nutrition package, which consists of five products that let consumers modify their nutrition plan to meet their training demands and their daily nutrition needs according to the sport they play. All products in the package have been certified by the Public Health and Safety Organization, NSF International Inc.
Each product was tested to make sure that it contains no banned substances. This certification adds credibility to the products, as athletes need to be assured that the ingredients used are legal and safe. These products do not contain any sweeteners or artificial flavors.
Herbalife realized that the demand for nutrition products for athletes was unfulfilled in the Canadian market, and it quickly jumped in to fill this gap by launching Herbalife24 there.