Team 4Life Athletes Receive Special Honors
September 30, 2014
By Nicole Dunkley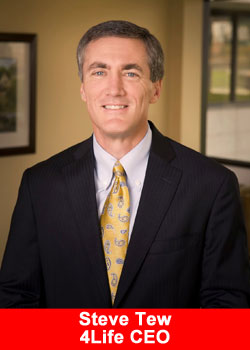 Team 4Life members Brady Stewart and Sam Madison have each received special honors in their athletic disciplines.
On September 16, Brady Stewart was placed on the Official 2015 USA Open World Bench Press Team. This is his 3rd time representing the United States in this capacity. Stewart joined Team 4Life in 2011 after becoming an avid consumer of 4Life products. That same year, he took Gold and set a new North American Powerlifting Federation (NAPF) Bench Press Record for his weight class at the IPF/NAPF North American Regional Bench Press Championships sponsored by 4Life.
On September 22, The Miami Dolphins inducted Sam Madison into the team's Ring of Honor or Walk of Fame. As reported by Alex Schlinsky of fansided.com: Sam Madison had his name "forever engraved in front of Sun Life Stadium, joining the likes of Dan Marino, Kim Bokamper, Bob Griese, and many more."
Sam Madison, who joined Team 4Life in 2012, is a four-time Pro-Bowler, three-time All-Pro, and Superbowl champion. He played for three seasons with the New York Giants and nine seasons with the Miami Dolphins. Today, he's a sports commentator who dedicates much of his time to encouraging and supporting youth athletics.
Sam Madison: "It's an honor to represent 4Life's worldwide distributors as a Team 4Life member. I supplement with ReZoom®, Energy GoStix®, and 4Life Transfer Factor® RioVida® Tri-Factor® Formula. My whole family takes 4Life products. Yours should, too."
Team 4Life is a group of world-renowned athletes who excel in their disciplines and endorse 4Life Transfer Factor® products. 4Life has offices on five continents to serve a global network of independent distributors through science, success, and service.
About 4Life
4Life's leading group of doctors, scientists, and researchers continue to advance immune system science with innovations in product formulation, production standards, delivery methods, and more. Today, people in more than 50 countries enjoy the immune system support of 4Life products.