The Forensic Networker – Ramin Mesgarlou – Inspired Or Expired?
September 25, 2014
By Team Business For Home
Which one are you? Are you INSPIRED by the luxuries your MLM opportunity offers? If not you need a Forensic Networker attitude correction.
Ramin Mesgalou The Forensic Networker and CEO of Global Wealth Trade speaks out:
INSPIRED or EXPIRED Forensic Mantra is part of my Forensic mindset boot camp for the non-believers because contrary to their self imposed belief, this type of lifestyle is NOT exclusive to the super rich, or super lucky, or super whatever name/excuse that you want to give it.
These winners are ordinary people with extra ordinary habits and mindset that refuse to become part of the status quo stinking thinking culture that the world societies have adapted. The culture that blames the government, the boss, the taxes, the weather, the surrounding, parents, aunt Matelda for our lack of success.
Why am I sharing this and why is this relevant to you?
I know that after watching the highlight videos of incentives like the one we have below, most people get inspired and set targets to win the next major incentive with their company however my 25 years of experience has also shown me that there are three categories of people.
100%, unwavering inspired. These are the people that know what they want and are DESPERATE enough to do what it takes to get it.

Inspired but don't believe it's a reality for them. These are the people that believe that the luxuries of life are always for other people. Perhaps they don't believe they have earned it or deserve it. Unfortunately the majority of our MLM work force falls in this category. The good news is, this can change INSTANTLY with that next DECISION that leads to that next ACTION that leads to that next SUCCESS and all of a sudden you are 100% unwavering inspired.


SUN BLOCKS (negative people) – rare but there in our work force that think these videos are show boating, they don't need it or want it.
Inspiration doesn't come from DATA (words), it comes from feelings and tonality that can be best transferred through pictures and videos hence daily uploads and updates are key. The best way to inspire is to be as VISUAL as possible because DATA (words) are not exciting and seeing is believing. I cover this topic extensively in the Forensic Lifestyle chapter of The Forensic Networker book.
In this session I am going to focus on the third kind – SUN BLOCKS because not only they are 100% misguided (simply don't get it), they are a hazard to themselves and their surroundings. You hear them say I don't need or want all of this. This is simply an escape route for them to JUSTIFY remaining the same.
If they admit that they love what they don't have, they will have to do something about it starting with abandoning their corrupted self made paradigms that they impose on themselves and their surroundings.
Lets assume for a minutes that they actually don't like the luxuries that the MLM life has to offer (impossible) but let's assume. As I always firmly suggest IT IS NOT ABOUT YOU,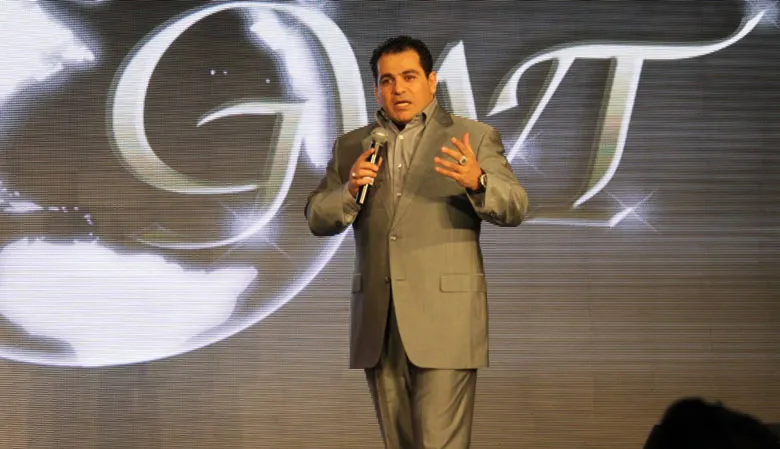 As per Forensic Networker philosophy;
Want more- Become more- Earn more – Give more
I can guarantee you SUN BLOCK that your spouse, children, parents, family do NOT share your limited view of life. Further as parents for most part we set the CULTURE for our children's future. Ask yourself a question; do you want more for your kids than you had? ?If yes they need to make some changes from your MO (method of operation) or they will get similar results or even worse due to inflation.
All in all don't deny nature, we all love the finer things in life and want it for our families and ourselves. Don't let the FEAR OF CHANGE stop you from being INSPIRED because if MORE doesn't inspire you, than what will??
MORE could be a home with no mortgage, family time with no limitation, seeing your children graduate from the university of their choice without an student loan, being ABLE to give to others with not just your time but also financially. If these things don't inspire you, what is the meaning of life and where are you headed?
You have been warned ..
According to government stats, 95% of WORKING people who follow the status quo 40-40 plan (40 hours a week for 40 years) will end up dead or dead broke at retirement age of 65. Your government has been warning you of the gloomy future for decades because governments know that they can't sustain pensions and services for the aging population. This is the reason they keep increasing the age of retirement and keep offering TAX BENEFITS for people to start their own businesses. Do you ever wonder why governments offer tax benefits to entrepreneurs? Why would they want to lose tax revenues? That's because they are clear that unless people become "self sufficient" (that's a good word) at their retirement age, the government services will continue to be reduced and that will include old age pensions.
So are you INSPIRED or EXPIRED?
Are you looking at all that are possible in your MLM opportunity or is all the exotic perks and bonuses are for other people?
Can you see yourself live the life that the top leaders in your company live or "are you different from them"?
Do you see their successes as proven track record and possibilities for you or do you see them as being lucky?
So let me ask you again..
ARE YOU INSPIRED OR EXPIRED?
Are you ready to make some changes starting with your mindset or are you of the belief that "life has dealt you a bad hand" and that is your calling?
You decide..
Enjoy the video of the Presidential suite. Take this topic and discuss, teach and make it a culture in your team/company.
For more Forensic Networker mantra go to The Forensic Networker Nation and ask to be added to the group.
FB: Forensic Networker nation (private group, ask to be added)
Website: www.forensicnetworker.com
Author – Ramin Mesgarlou AKA The Forensic Networker.