$43 Million Invested Into Origami Owl
October 21, 2014
By Tina Williams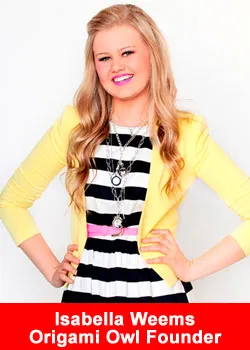 Gauge Capital has closed its first round of funding after raising $250 million.
The money, which exceeded Gauge's fundraising goals, was accumulated through more than 15 investors, including endowments, institutional investors and CEOs. Co-founder and managing partnerDrew Johnson said he and his partners at Gauge made the most significant contributions to the fund.
With the cash, Gauge plans to invest in the food services, healthcare and business and consumer services sectors. Businesses must have $5 million to $50 million in earnings before interest, depreciation, taxes and amortization, or EBIDTA. Gauge then makes investments of $10 million to $50 million in each company.
"Our goal has been to find companies in those sectors, make investments and generate exceptional returns," Johnson said.
Gauge already has made a $43 million investment out of the fund in Origami Owl, a company that allows individuals to sell their own jewelry. Three additional investments are around the corner.
"We have one under letter of intent in the healthcare services space," Johnson said, but added that he can't give details yet.
About Origami Owl
Origami Owl® Custom Jewelry began in 2010 when 14-year-old Founder Bella Weems had a simple dream of owning a car by the time she turned sixteen. She created a line of meaningful, customizable jewelry, including its signature Living Lockets® which can be personalized with an individual's own life journey. Fast forward three years and Origami Owl, a national social selling company and Inc. Hire Power Award recipient is fulfilling its mission to be a force for good; to love, inspire and motivate people of all ages to reach their dreams and empower them to make a difference in the lives of others.
Based in Chandler, Arizona Origami Owl boasts hundreds of employees headquartered in Chandler and more than 50,000 independent sales consultants, referred to as Designers, nationwide. These entrepreneurs sell the unique line at in-home parties called Jewelry Bars®.