90,000 Checks On The Way To Defrauded Zeek Rewards Investors
October 7, 2014
By Tina Williams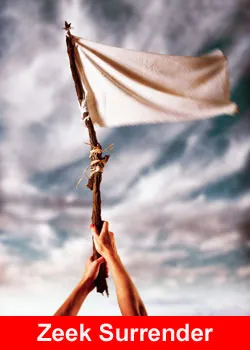 The receiver for ZeekRewards.com said last week that more than 90,000 checks are in the mail as part of his first distribution of refunds from the defunct Lexington Internet company.
Kenneth Bell said the value of the 90,297 checks is a combined $134.3 million. However, a combined $23 million was withheld for tax purpose.
Bell stated in August that the payout for most recipients is 40 percent of what they were owed "using the rising-tide method of calculation already approved by the federal court." A rising-tide distribution is used by courts as a method to pay recovered assets to defrauded investors. The method serves to distribute money in a way that leaves as many investors as possible with the same percentage recovery of their total investment.
Each person receiving a check is owed at least $100.
In August 2012, the U.S. Securities and Exchange Commission accused Rex Venture Group LLC, Zeekler, ZeekRewards.comand Paul Burks, their principal owner, of raising $850 million through unregistered securities. The companies were shut down and their assets frozen.
The companies raised the money from at least 2.2 million customers, including more than 230,000 in the United States and 47,000 in North Carolina.
U.S. District Court Judge Graham Mullen approved in July the distribution request of Sept. 30.
"Affiliates that are being mailed checks on account of the first interim, partial distribution have each filed a claim, had such claim determined by the receivership team, accepted that claim determination, and provided the required release and certification to the team," Bell said in a statement that can be found at www.zeekrewardsreceivership.com.

Bell said that about 70,000 participants hold claims that will be allowed against the receivership estate "if and when any of those affiliates provide the required release and certification to the receivership team."
Bell said those participants, if qualified by Dec. 31, would receive a check mailed about Jan. 30.
"We have 7,000 more claims to review," Bell said. "If you have not received your claim determination, please be patient; it is coming shortly."
For participant questions, particularly the status of claims, go tohttps://cert.gardencitygroup.com/zrwdet/fs/home.
Bell has listed about 9,400 "net winners" living in the United States in a 217-page legal filing available at the Zeekrewardsreceivership website. He is pursuing legal action against those net winners to recover their net gains.
Bell defines net winners are those who had a net gain of at least $1,000 from the Ponzi scheme.
The list contained 15 individuals from Forsyth County, 105 from the Triad and Northwest North Carolina, and 390 statewide. Bell said net winners combined received more than $283 million.
He has recovered $336.3 million in assets as of June 30, the latest available total. He has $324.1 million in available assets after paying administrative and other costs.
Bell said he has obtained $3.98 million of a disputed $13 million from financial institution NxPay, as well as $1 million of a dispute $5.8 million from Preferred Merchants.
Bell said his pursuit of net winners outside the United States will involve legal actions in their respective countries. Bell said he "is evaluating the most efficient means of pursuing these individuals that will generate the greatest possible return for the receivership estate."