Investors Concerned About Recent Events, Avon Hits 52 Week Low
October 2, 2014
By Tina Williams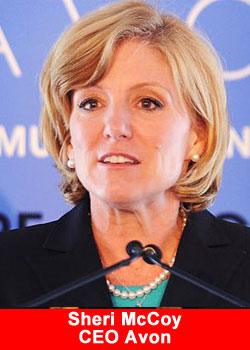 Shares of Avon Products Inc. ( AVP ) have lost much of its momentum and yesterday this New York-based global beauty retailer stock hit a new 52-week low of $12.45. We believe that the recently announced resignation of the company's Chief Financial Officer (CFO) and Executive Vice President, Kimberly Ross, has made investors cautious about the company's prospects. The resignation will take effect from Oct 2, 2014.
Ross, who joined Avon nearly three years back, proved to be an able leader as she significantly contributed toward the company's turnaround. Management remains pleased with her work and believes that the company is well on track for the future.
Ross has been able to make significant progress in improvising Avon's balance sheet through refinancing activities and cost cutting by slashing jobs and exiting operations in the underperforming markets. Consequently, her resignation has made investors apprehensive about the company's future performance.
Apart from this, Avon Products remains in troubled waters due to continuous loss of active representatives, declining volume, unfavorable exchange rates and reducing margins in mature markets like North America. This has led to the company's distressed operating results over the past few quarters. Moreover, weakness in the emerging markets, like China as well as regulatory and cash flow issues risking dividend are the other negatives.
In late July, the company reported dismal results for second-quarter 2014 with adjusted earnings per share and revenues decreasing 31% and 13%, respectively. The decline mainly resulted from the prevalent macroeconomic headwinds and weak performance at some of the company's segments, primarily North America.
While this Zacks Rank #3 (Hold) global beauty retailer is striving to revive its business through strategic initiatives that were formulated in Nov 2012, we believe that it will take time for these initiatives to turnaround operating performance.
Originally Reported by: NASDAQ