Jeff and Michelle Altgilbers – 4Life Top Earner Interview
October 28, 2014
By Team Business For Home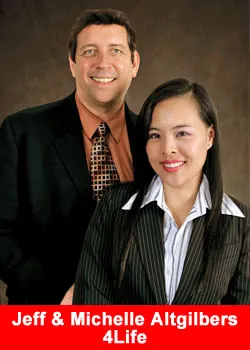 Jeff and Michelle Altgilbers from Knoxville, Tennessee, USA are one of the top earners in 4Life and high up in the Business For Home Top 200 ranks at est. $200,000 per month.
His business produces $17 Million a Month.
Jeff started that with only $200 dollars in 18 months and went from broke to moving into a dream house.
He has earned over $12 Million in life time earnings and get paid out of 53 countries.
Ted Nuyten had the honor to interview Jeff and Michelle Altgilbers.
Jeff and Michelle, how did you got involved into the Network Marketing business? Who invited you?
I got involved back in 1978 with Forever Living Products by a friend. I did not know anything about MLM and keep in mind at that time it was pre-internet almost pre-anything other than the phone and post office.
What was your opinion about MLM before you got involved?
I did not have an opinion since neither I nor my first sponsor understood the business model. I understood you needed to sell the product and get customers. The concept of having a a distribution network was unknown to me then.
What is the secret to your success?
I have always believed the secret to success is Not to keep success a secret! Some of the most obvious ingredients often overlooked are: (1) Its all about the People!! I work through my people to find my best leaders!
I take average people and get to Know who they Know! What I find is that in their lifetime they have met or have come to know people who have great leadership skill's and influence. My best leaders came through this process. I asked one woman on the phone who answered an ad in Hawaii, who do you know that enjoys Network Marketing?, she led me to a very successful Network Marketer in Japan.
I asked another woman I sponsored in Canada who do you know? She had told me she spoke to a lady in Singapore about 4Life but she wasn't interested. I asked for her phone number and made a lunch appointment with her and flew to Singapore and in 2 days I had her in the business!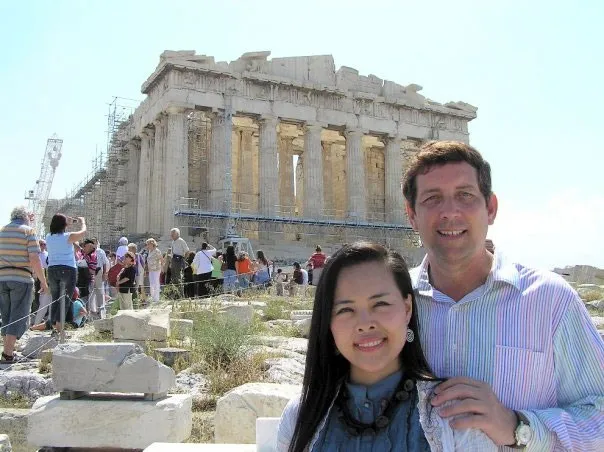 I did this with many leaders and I drove my business very deep in the 3 major teams I have under me. Deep means security! You weakest link is where you focus. I am proud to say that I have in my 3 teams over 100 Millionaires! That is because we have such a highly residual product line and a profitable pay plan and a system to guide leaders with.
Another ingredient is System! I have a Free online system with replicated websites and password secured back offices that has my e-book explaining the 10 steps of duplication, training videos, audio library and presentation videos that they can be emailed to anyone in any country. Having a system is imperative today for someone who wants to be a professional network marketer!
PTF 2012 – Platinum Presentation – Jef Altgilbers
Is personal development important for you and your leaders?
I have always believed in personal growth. Our team will never be any larger than our personal growth. Years ago one of my mentors said Jeff, work harder on yourself than you do your team. That took awhile to sink in my brain. I started in Network Marketing broke. I had a company that after 10 years I had lost my 2 major accounts and went bankrupt! I had nothing left and did not know how I would ever get back on my feet!
Then I thought about Network Marketing. I had always played with it before as a hobby or a second income. Now I was ready to COMMIT to it! When I found this company I knew this was the one for me, but I was broke! One day I sat on my porch depressed and wondered What could I do to get started? then I saw the only thing left from my bankrupt company was a junk truck setting in my drive way. I called a man from the junkyard to come over and see what he would give me for it.
He came over and said I'll give you $400 dollars! I took it and put $200 dollars into products and got started building my business! Today my business produces 17 Million a Month! I started that with $200 dollars!! I asked 4Life how much I have earned to date? Since they changed software years ago I could not get a quick enough answer but since 2005 till now I have earned over 12 Million dollars! I get paid out of 53 countries.
Personal growth was very important as I built my business. I can remember beginning every day listening to Anthony Robbins and taking notes. I would do dream walks in rich neighborhoods imagining how my life would change! and in 18 months I went from broke to moving into one of those dream houses! Thats the power of belief that Anthony my mentor had taught me so well!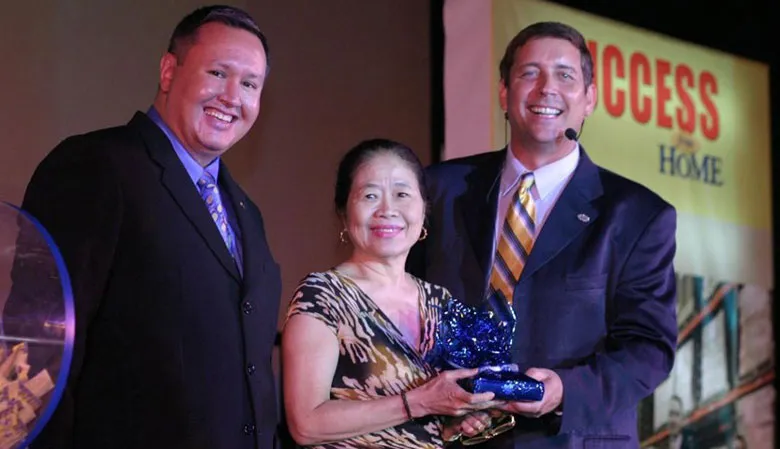 Jeff, is Michelle your secret weapon in MLM?
Is my wife my secret weapon? Hahaha! Well she brought alot of my success to a purpose or a reason why I do this.
I have learned that If we are successful we go through a 3 step process. They all begin with S. (1) Sustainance: where we are able to pay our bills and make a living with this business. (2) Success: where we now can afford a dream house and a dream car. (3) Significance: a Life where you find meaning and purpose for living and realize that all those material things were not as important.
What is important is contributing to others and becoming a servant leader. I lived out of my suit case and traveled in 10 Asian countries for 5 years working this business. I met Michelle who would become my wife in Taiwan. We have 2 children together and just love raising them and living in the mountains of Tennessee.
Who are your mentors?
Well we all have several don't we? But I will start with Anthony Robbins. He took my brain that was frozen in the past to believing the past doesn't equal the future! Jim Rohn is another and John Maxwell. I also am moved by Jesus's teachings who was a great servant leader. The best mentors are the ones who serve the most.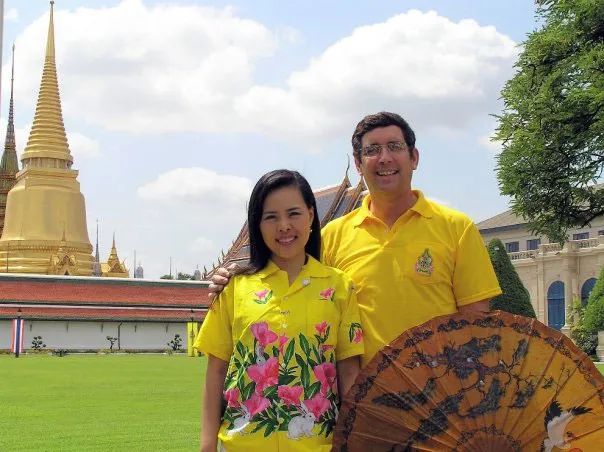 Why 4Life, what makes it different?
I was looking for long term residual income. I had been in other companies and made some great money in a short amount of time, but it was the typical goes up like a rocket then down like a rocket opportunity! I wanted a Home! and 4Life has been a home for me for almost 17 years! I credit that to our unique product line and visionary corporate leadership that David Lisonbee and Steve Tew provided.
What are your plan and goals for the future?'
Though we have had solid growth since our launch in 1998 we are not a giant like Amway or Herbalife. My goals are to focus on those leaders who work hard in my team to help them to a level of success I have experienced. I have never made this about me, it was always about my people! So I have not retired, but I love being a father and driving my children to school every day. I am always working with leaders around the world and my plans are to help develop all the countries we are in today.
Do you have advice for a "Newbie" in the MLM industry?
Find a mentor, or mentors! You need a coach to help you and guide you. Someone who has been through everything your going to experience. That mentor can help you avoid alot of mistakes and get you on the fast track to where you need to be.
Contact details Jeff and Michelle:
Jeff Altgilbers 1-865-209-9293
Email: [email protected]