Jeunesse Sells Out Cotai Arena For Its Fifth Anniversary Event, EXPO5
October 28, 2014
By Tina Williams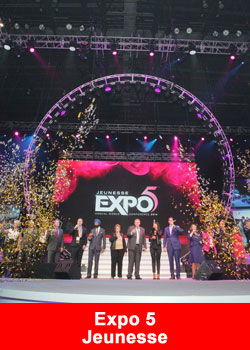 Last month, Jeunesse celebrated its fifth anniversary in Macau, and over 14,000 people traveled from across the globe to attend the sold-out event.
At EXPO5, Jeunesse declared the launch of a new product line: ZEN BODI™. The revolutionary technology behind the product is designed to target cravings, stimulate fat loss, and tone muscles.
The ZEN BODI™ system is comprised of three products: ZEN Shape™, ZEN Fit™, and ZEN Pro™. ZEN Shape™ suppresses cravings that lead to unhealthy habits, ZEN Fit™ fortifies muscles with amino acids that trigger fat loss, and ZEN Pro™ helps build muscle and contour the body.
The product launch was a monumental success, with over $10 million in sales just 2 days, and is due to be released globally in the coming months.
Jeunesse also announced a new collaboration. Jeunesse Kids™, the company's charitable foundation, joined with renowned non-profit, Free the Children to release kids from famine, lack of access to education, and exploitation. Jeunesse formed this partnership to center on their social responsibility to the community, encouraging its distributors to do the same.
Over $350 thousand was raised for their Adopt-a-Village Program—which will build independent, sustainable communities and help break the cycle of poverty.
All Distributors who packed the Cotai Arena for EXPO5 had the opportunity to win a number of sensational prizes, most exclusively, one of five Mercedes Benzes. As a final surprise, Jeunesse inaugurated new travel opportunities for their distributors worldwide. The company introduced three lifestyle incentive trips to Dubai, Riviera Maya, and Punta Cana.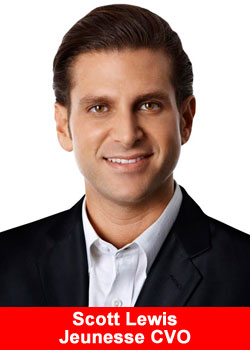 "We are deeply privileged to have commemorated our fifth anniversary in such tremendous fashion with our Jeunesse family from all over the world," said Chief Visionary Officer, Scott Lewis.

"EXPO5 represented a true milestone for the company as we continue to push forward in transforming lives on a global scale. It was awesome to see all of our leaders coming out of the event with a unified vision of 'One Team, One Family, One Jeunesse.'

We anticipate continued momentum to close out 2014 with record growth.
About Jeunesse
Jeunesse is a leading direct selling company devoted to encouraging its distributors to look and feel younger, earn more, and enjoy life. Company research focuses on adult stem cell technology, telomere support, DNA repair, and nutrigenomics. Products are made in the USA and are exclusively formulated for Jeunesse.
With a multi-lingual customer service, back office support team, global enrollment system, and in-house programming already in place, the company is fully operational in 32 offices around the world. Its distribution channels extend to over 100 countries.
Jeunesse and the Jeunesse logo are registered trademarks of Jeunesse Global, LLC in the U.S. and/or other countries. For more information, please visit: www.jeunesseglobal.com.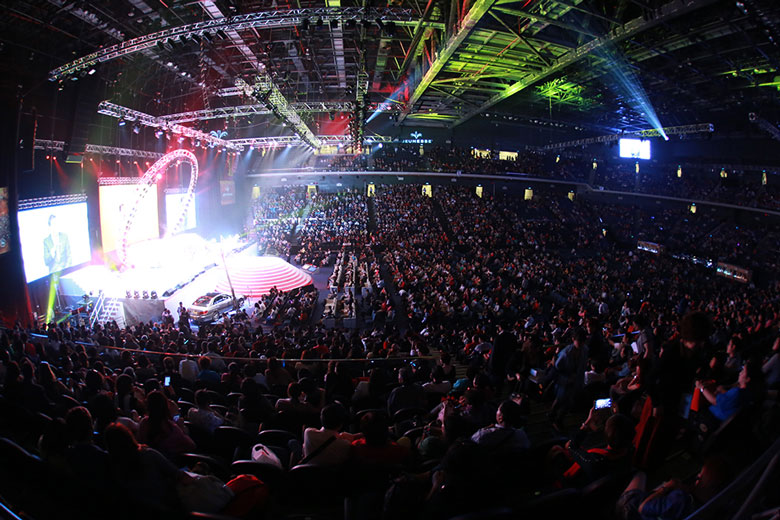 Follow Jeunesse on Facebook or Twitter
https://www.facebook.com/TheScienceOfYouthfulAging
https://twitter.com/jeunesseglobal