Kannaway Gains Global Coverage as a Cannabis Industry Leader Through Fortune & Reuters
October 20, 2014
By Tina Williams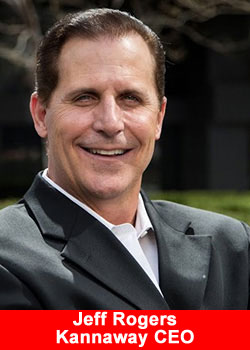 One of the hottest topics on the planet is the cannabis industry. There are 85 known cannabinoids in the cannabis plant. One making headline news is cannabidiol or CBD. A natural constituent of the hemp plant, CBD has been researched and documented for its powerful anti-oxidant properties yet its ironic inability to get anyone high or stoned.
Kannaway, LLC, the first hemp lifestyle network marketing company to offer natural CBD hemp oil botanical products in the U.S. and now Puerto Rico, proudly announces that the Company and Cannabis Beauty DEFINED™ all-natural CBD hemp oil infused products were featured by Fortune in the article High hopes: 5 pot companies looking to make it big and by Reuters photos fueling global exposure of hemp CBD products.
We are extremely honored that Kannaway and our product Cannabis Beauty DEFINED™ was selected as one of five companies to watch in the cannabis industry by such a highly revered business publication as Fortune, states Jeff Rogers, Chief Executive Officer of Kannaway™. From the Company's launch in April, expansion to Puerto Rico in September and now recognition by Fortune in October, Kannaway™ is making great strides with creating awareness of the immediate availability of CBD hemp oil products.
Cannabis Beauty DEFINED™ products are sourced to Kannaway's network marketing company by HempMeds™, a sponsor of the International Cannabis Association's historic New York Regulatory Summit and Educational Conference.
With New York being the newest state to pass medical cannabis laws, it was a natural fit to showcase advances in CBD hemp oil products including the world's first all-natural, luxury anti-aging Cannabis Beauty DEFINED™ line, states Andrew Hard, Director of Public Relations for General Hemp and spokesperson for HempMeds™ and Kannaway. We were very pleased to offer each of the estimated 900 International Cannabis Association conference attendees samples and literally hands-on exposure to natural CBD hemp oil products in New York this week. Hemp CBD oil products have clearly been made easily accessible to consumers. We are grateful to the mainstream media for wanting to learn more about CBD hemp oil, featuring these innovative cannabis products and sharing this information with the public through their global news coverage and photo imagery.
Rogers continues, Being singled out by Fortune as 'one to watch' in the cannabis industry is truly an honor. Our mission at Kannaway™ is to provide network marketing resources to help individuals achieve financial independence. We encourage anyone who is interested in becoming a part of the cannabis business community or the 'green rush' to consider Kannaway for its affordable business model.
Hard concludes, Compared to millions required for some cannabis industry start-ups, joining Kannaway and accessing state-of-the-art sales and marketing tools is as little as $15 a month. If you have to give up a couple lattes to be a part of Kannaway each month, there is great news! Kannaway offers a transportable CBD hemp oil energy chew square product called KannaKick that packs the same amount of caffeine, 100mg, as in one cup of coffee – and 5mg of CBD in each great-tasting piece.
The Company has gained a significant following of thousands of Brand Ambassadors and marketing representatives; all are known collectively as the Kannaway Nation. The truth about hemp and its ability to produce more than 25,000 innovative products alone is a powerful catalyst to preparing to achieve success in business. Kannaway offers free online presentations to begin to understand the opportunities that the hemp CBD oil industry can immediately offer and industry education events for an in-depth overview of the Company's vision and mission.
About Kannaway, LLC
Kannaway, LLC, is a network sales and marketing company specializing in the sales and marketing of hemp-based botanical products. Kannaway currently hosts weekly online sales meetings and conferences across the United States, offering unique insight and opportunity to sales professionals who are desirous of becoming successful leaders in the sale and marketing of hemp-based botanical products.
FOOD AND DRUG ADMINISTRATION (FDA) DISCLOSURE
These statements have not been evaluated by the FDA and are not intended to diagnose, treat or cure any disease.
FORWARD-LOOKING DISCLAIMER
This press release may contain certain forward-looking statements and information, as defined within the meaning of Section 27A of the Securities Act of 1933 and Section 21E of the Securities Exchange Act of 1934, and is subject to the Safe Harbor created by those sections. This material contains statements about expected future events and/or financial results that are forward-looking in nature and subject to risks and uncertainties. Such forward-looking statements by definition involve risks, uncertainties and other factors, which may cause the actual results, performance or achievements of Kannaway, LLC to be materially different from the statements made herein.
LEGAL DISCLOSURE
Kannaway, LLC does not sell or distribute any products that are in violation of the United States Controlled Substances Act (US.CSA). The company does sell and distribute industrial hemp-based products. Cannabidiol is a natural constituent of hemp oil.
Originally reported by globenewswire.com