Mannatech Announces Issuance Of Two New Patents
October 17, 2014
By Nicole Dunkley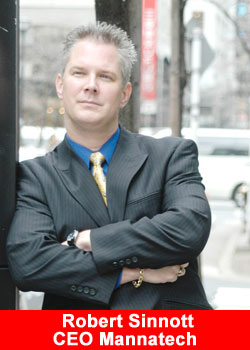 Mannatech, Incorporated, the founder of the M5MSM (Mission 5 MillionSM) social entrepreneurial movement, the pioneer of nutritional glycobiology and the leading innovator of naturally-sourced supplements based on Real Food Technology® solutions, announces the issuance of two new patents pertaining to its Ambrotose AO formulations, increasing the total patents held by the company to 98.
Mannatech received the Certificate of Grant from both the Indian and Australian Patent Offices for their Ambrotose AO formulation pertaining to the Methods and Compositions for Modified Release of Nutritional Supplements. The Indian patent was issued on July 21, 2014 and the Australian patent was issued on September 18, 2014.
Both patents will remain in effect for 20 years from the date of filing. There are currently 33 patents issued worldwide to Mannatech for the technology pertaining to this formula. Overall, 98 patents have been issued worldwide to Mannatech for the technology pertaining to its Ambrotose®, Ambrotose AO, GI-ProBalance®, and PhytoMatrix® product formulations and in the field of biomarker assays.
"The vast majority of antioxidant supplements rely on high-dose synthetic ingredients," said Dr. Rob Sinnott, CEO and Chief Science Officer at Mannatech. "We knew when we launched Ambrotose AO back in 2003 that a better approach would be to formulate a synergistic blend of fat- and water-soluble food-sourced antioxidant nutrients that resemble the nutrients found in a diet rich in fresh fruits and vegetables."
"Proof of the benefit of Ambrotose AO supplementation, as measured by increased serum oxygen radical antioxidant capacity (ORAC), has been confirmed in three human clinical trials,"1,2,3 continued Dr. Sinnott. "The product's safety has been confirmed during these studies and by 11 years of data collected by our outstanding Safety Monitoring Program."
Learn more at Mannatech.com and MannatechScience.org.
About Mannatech
Mannatech, Incorporated, develops high-quality health, weight and fitness, and skin care products that are based on the solid foundation of nutritional science and development standards. Mannatech is dedicated to its platform of Social Entrepreneurship based on the foundation of promoting, aiding and optimizing nutrition where it is needed most around the world. Mannatech's proprietary products are available through independent sales Associates around the globe, including the United States, Canada, South Africa, Australia, New Zealand, Austria, Denmark, Germany, Norway, Sweden, the Netherlands, the United Kingdom, Japan, Taiwan, Singapore, Estonia, Finland, the Republic of Ireland, Czech Republic, the Republic of Korea, Mexico, Namibia and Hong Kong.