Mannatech Announces Three New Patents Issued To Worldwide Portfolio
September 4, 2014
By Nicole Dunkley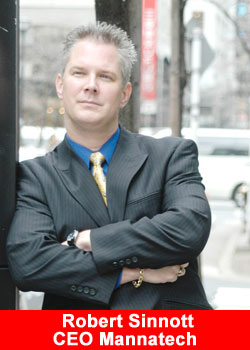 Mannatech®, Incorporated, the pioneer of nutritional glycobiology and leading innovator of naturally sourced supplements based on Real Food Technology® solutions, and creator of the M5MSM (Mission 5 MillionSM) social entrepreneurial movement, announced the issuance of two new patents in Australia and one in Japan on product technologies. In total, Mannatech holds 96 patents worldwide.
One of the issued patents applies to Mannatech's PhytoMatrix® formulation (titled All Natural Multivitamin and Multimineral Dietary Supplement Formulations for Enhanced Absorption and Biological Utilization). PhytoMatrix caplets are based on Mannatech's Real Food Technology solutions, which provide standardized levels of nutrients sourced from fruits, vegetables and plants.* To date, six patents have been issued worldwide for the technology pertaining to Mannatech's PhytoMatrix formulation.
Two of the patents issued apply to Mannatech's Ambrotose AO® formulation (one issued in Australia and another in Japan). Ambrotose AO capsules provide a blend of plant extracts and antioxidant compounds with vitamins C and E to help the body combat oxidative stress. Just two capsules a day are scientifically validated to provide over two and a half times more antioxidant protection than five servings of fruits and vegetables.* To date, 31 patents have been issued worldwide to Mannatech for the technology pertaining to its Ambrotose AO formulation.
"A pillar of Mannatech from the very beginning has been product innovation," commented Dr. Robert A. Sinnott, CEO and Chief Science Officer of Mannatech.
"Our robust and ever-expanding patent portfolio tangibly shows our continued commitment to innovation. Our systematic approach to research and intellectual property development is a constant part of our everyday efforts at the company. It serves as a huge asset to both the company and its thousands of Independent Associates."
About Mannatech
Mannatech, Incorporated, develops high-quality health, weight and fitness, and skin care products that are based on the solid foundation of nutritional science and development standards. Mannatech is dedicated to its platform of Social Entrepreneurship based on the foundation of promoting, aiding and optimizing nutrition where it is needed most around the world. Mannatech's proprietary products are available through independent sales Associates around the globe including the United States, Canada, South Africa, Australia, New Zealand, Austria, Denmark, Germany, Norway, Sweden, the Netherlands, the United Kingdom, Japan, Taiwan, Singapore, Estonia, Finland, the Republic of Ireland, Czech Republic, the Republic of Korea, Mexico, Namibia and Hong Kong. For more information, visit Mannatech.com.