Micro-Enterprise Network CVSL Sets Terms For $60 Million Uplisting To The NYSE
October 26, 2014
By Tina Williams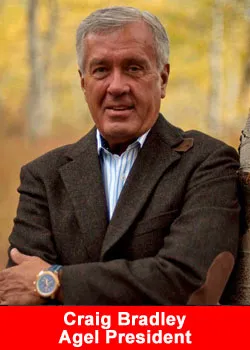 CVSL, which acquires and improves the operations of small direct selling businesses, announced terms for its uplisting to the NYSE MKT on Tuesday. The Plano, TX-based company plans to raise $60 million by offering 6.7 million shares at a price range of $8 to $10. At the midpoint of the proposed range, CVSL would command a market value of $308 million.
It is currently traded on the OTCQX Marketplace under the symbol CVSL, and has a market value of about $293 million, down from $500 million when it last filed in early September ($250 million when it first filed in May).
CVSL was acquired by Chairman and CEO John Rochon, the former head of Mary Kay. Its seven portfolio companies' industries include home improvement, gourmet foods, skin care and nutritionals. The holding company builds these independent businesses using its expertise in e-commerce, social media and micro-enterprise strategy as well as bringing efficiencies in finance, IT and the supply chain.
Net sales jumped 122% to $41 million for the six months ended June 30, 2014 due to recent acquisitions. Its operating loss widened to $7 million from $4 million due to higher commissions and incentives and SG&A as a percent of revenue because of the additional businesses. Commissions and incentives expense (32% of net sales) represents payments and trips provided to independent sales representatives, which draws similarities to the Mary Kay distribution model.
CVSL, which was founded in 2007 and booked $87 million in sales for the 12 months ended June 30, 2014, plans to list on the NYSE MKT under the symbol CVSL. Cantor Fitzgerald, JMP Securities and Janney Montgomery Scott are the joint bookrunners on the deal. No pricing date was announced.
The article Micro-enterprise network CVSL sets terms for $60 million uplisting to the NYSE originally appeared on IPO investment manager Renaissance Capital's web site renaissancecapital.com.
Investment Disclosure: The information and opinions expressed herein were prepared by Renaissance Capital's research analysts and do not constitute an offer to buy or sell any security. Renaissance Capital, the Renaissance IPO ETF (symbol: IPO) or the Global IPO Fund (symbol: IPOSX) , may have investments in securities of companies mentioned.
The views and opinions expressed herein are the views and opinions of the author and do not necessarily reflect those of The NASDAQ OMX Group, Inc.