Richard and Susan Anzalone – G1E Hit $2.3 Million In 12 Months
October 28, 2014
By Team Business For Home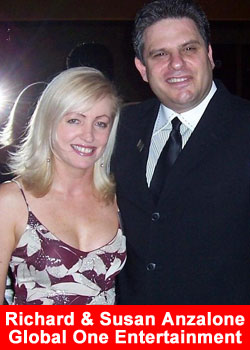 It all starts at the top.
That's the belief of Richard and Susan Anzalone, top earners in Global 1 Entertainment (G1E), an online entertainment company offering social games, fantasy sports, social media platform, and luxury travel.
Richard and Susan's Global 1 Entertainment team is over 18,000 members, with at least 5 millionaires created on that team, 6 members over $500,000 and more than 50 team members over $100,000, all in one year. Personally, Richard and Susan have earned about $2.3 million in 1 year, along with their partners Faraday Hosseinipour and Dave Manning.
And they should know, they have been the top earners in 2 other companies.
The Anzalone's have over three decades combined in network marketing and home based businesses as both successful distributors and owners. They each have vast experience in marketing, training and development of organizations globally.
"The success of a company starts with the people who are the founders and the team leadership," Richard Anzalone says. "That's the heart and soul of the company."
Susan adds, "For us, it's all about supporting our teams and doing whatever it takes to help them achieve their goals and dreams."
The Anzalone's know from decades of experience that it's the people who make a network marketing company great.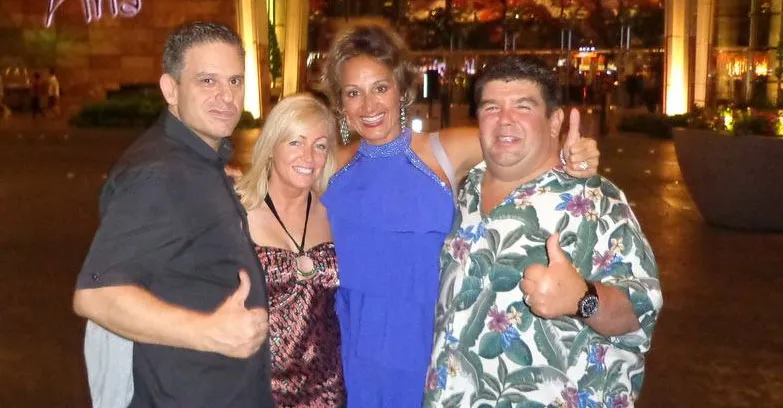 "Our love is for our team and supporting them. That's the true product and priority for us," Richard says. "And any company that we would be committed to would have to have owners like CEO, Rick Maike, and COO, Angela Leonard, who make their distributors the number one priority as well."
"Sure you need great products that people want and love, but at the end of the day, you have to support your team with what they truly need to change their lives," Susan adds.
And the Anzalone's have helped thousands of people change their lives over the years.
Having owned their own nutritional company for almost 8 years, Richard and Susan are part of an elite breed in this industry, who understand both the corporate side of running a company and the distributor side from being top earners in 2 other companies.
In fact, they met in a company where they earned over $60,000 per month.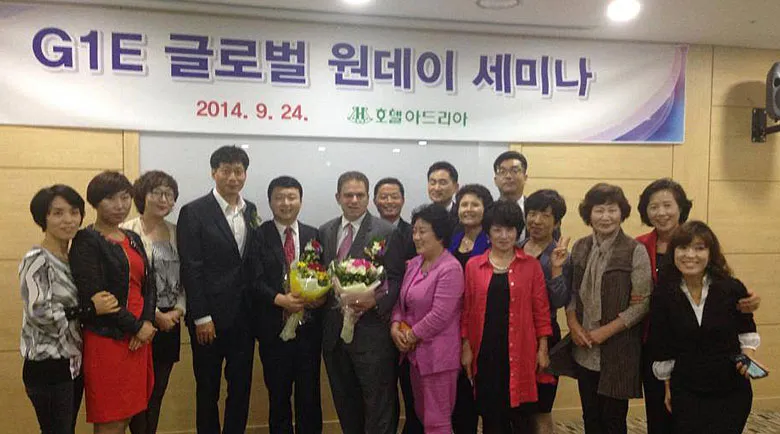 And what made them choose Global 1 Entertainment?
"We were looking for something that could go global quickly and easily," Richard told us. "It's very hard to open global markets quickly with nutrition. Each country requires different approvals and resources to get that done."
"There are thousands of choices out there, but the future is all about digital and online entertainment," Susan added. "The new media and new technology are only going to expand globally and we wanted a company that could keep up with that demand."
Susan also owns NOWtv, a highly successful video company that produces online and social media marketing and training videos for the new media.
And that is why Richard and Susan jumped at the chance to start a team with G1E.
"The products are all digital and that is where the future of long-term business exists," Richard points out. "That's why we chose G1E. We have a very unique opportunity with no competition and that makes going global very easy," he says.
And it's about being highly compensated as well.
With two sons, one still living at home, the Anzalone's also wanted to be sure there was a solid and enduring future for G1E.
Richard's extensive compensation plan expertise made it easy for them to decide on G1E. "I look for a plan that is strong and pays people well, whether you are a beginner or a seasoned networker. This plan allows you to focus on the fundamentals and teach others to do that as well. I have never seen a greater incentive for customer acquisition in my entire 25-year career," he says.
And having been the top earners at 2 other companies, the Anzalone's know the path to success very well. Their results in helping others change their lives are impressive.
"I was looking for a plan that paid people who want to build an organization, acquire customers and create a 21st century residual income like no other opportunity out there," Richard emphasizes. "With G1E's plan, you don't have to jump through a lot of hoops – just focus on the basics – I can teach anyone to do this."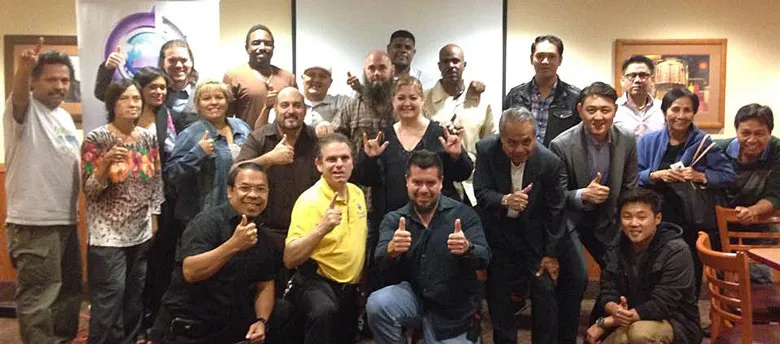 "It was a no-brainer to jump on board with Rick and Angela," Susan says. "We knew their philosophy and how they treat their distributors and that was very important to us."
"We have the largest matching check in the company," Richard shares. "That means we've helped a heck of a lot of people make money and achieve their dreams."
And long-term vision is important too.
Richard and Susan believe the recipe is simple: honest owners with a 21st Century vision, cutting edge digital products and a global reach where they could support their team in many different ways.
"Global 1 Entertainment understands where technology and the world economy is going and they believe in paying the people who are out there working," Richard says.
"It was so easy to see a future here with them," Susan echoed.
The Anzalone's have built a large organization in both the United States and overseas, including Southeast Asia, Australia, Europe and Brazil.
"And with the popularity of Fantasy Sports, and the new G1E Fantasy Sports website, the sky's the limit," Richard says.
Fantasy Sports is a $15 Billion industry and growing. Over 32 million Americans play fantasy sports and spend more than $400 per person.
"Where else can you get paid to have fun with friends watching sports," Susan laughs. "It's a blast making money here."
The Anzalone's are about to start a massive social media campaign with one of the top firms in the world to attract customers and interested new business owners. To position yourself in front of this campaign contact them immediately at this email: [email protected].
"We believe that Global 1 Entertainment is one of those special companies that rarely comes along. It's the right people at the right time, with the right vision," Susan says.
"Timing is important, but positioning is critical," Richard added. "G1E is poised for another momentum run and we are excited to bring so many team members to the top. Join our team movement now."
Contact details for Richard and Susan:
Susan FaceBook: https://www.facebook.com/susan.t.anzalone
Susan Twitter: https://twitter.com/susananzalone
Richard FaceBook: https://www.facebook.com/richard.anzalone1
Email: [email protected]
Mobile: 213.444.3620
Skype: richardnetpro
Skype: susan.anzalone1