Tupperware 3Q Results – Shares Fall 24%
October 22, 2014
By Tina Williams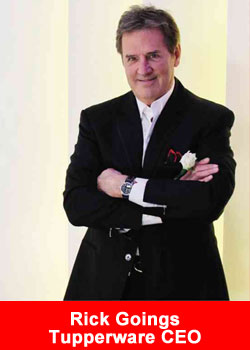 Tupperware Brands Corp. (TUP) on Wednesday reported third-quarter earnings of $32.3 million.
The Orlando, Florida-based company said it had profit of 63 cents per share. Earnings, adjusted for non-recurring costs, were 90 cents per share.
The results missed Wall Street expectations. The average estimate of analysts surveyed by Zacks Investment Research was for earnings of 91 cents per share.
The direct seller of plastic storage containers and cosmetics posted revenue of $588.7 million in the period, which beat Street forecasts. Analysts expected $587.9 million, according to Zacks.
For the current quarter ending in December, Tupperware expects its per-share earnings to range from $1.55 to $1.60. Analysts surveyed by Zacks had forecast adjusted earnings per share of $1.70.
The company expects full-year earnings in the range of $5.21 to $5.26 per share.
Tupperware shares have fallen 24 percent since the beginning of the year. The stock has declined 23 percent in the last 12 months.
Résumé
Work history: Mr. Goings was recruited to Avon Products in 1985, where he held a number of senior management positions. He joined Tupperware in 1992 as president of Tupperware Worldwide.
Education: Mr. Goings was educated at Guilford College and holds honorary doctorates in humane letters, from Rollins College, and business administration, from Bryant College. He also served in the U.S. Navy.
Outside interests: For more than 20 years he has served on the national board of the Boys & Girls Clubs of America, where he also served two terms as chairman.