Ariix Introduces Patent Pending Industry Changing Compensation Plan
November 1, 2014
By Tina Williams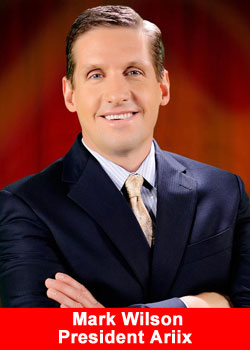 ARIIX announces an unheard-of enhancement to the revolutionary ACTIV8 compensation plan: they are offsetting the rising costs of inflation by giving their Representatives a cost of living increase, that went into effect October 22nd.
They know that inflation affects everyone, and like to look at both sides of the issue: not only the higher prices paid for the ingredients used, but how this inflation affects our Representatives.
As prices rise, you can rest asssured that we have your back, and will make it up to you every way we can.
Realizing the hard work and dedication it requires to build a business that provides long-term and healthy residual profits, they also know how rising costs eat away at buying power. They are determined to do something about it. Not only is their cost of living increase designed to give an immediate raise but they are also raising the Team Lead Bonus to $36.50, an 8% increase!
"ARIIX is continually looking for ways to provide the best compensation in the industry. Together with the ACTIV8 Compensation Plan, cost of living increases are another strong step in that direction. We realize you work hard for your money, and want to make sure as much as possible stays in your pocket," says Dr. Fred Cooper, ARIIX CEO. "This is one way we can thank you for your dedication and hard work, and your commitment to the ARIIX lifestyle."
About ARIIX
ARIIX is a global opportunity company using the latest research to create leading-edge health and wellness products. The company was born from the shared vision of business leaders in the health industry who wanted to create a unique company based on the Golden Rule of helping others to unleash their potential for good.
ARIIX stands out with a combination of worldwide vision, outstanding industry experience and leadership, products of unrivaled quality, and the philosophy that when one person thrives, the whole community benefits. ARIIX currently operates in the United States, Canada, the Netherlands, Portugal, China, Hong Kong, Japan, Taiwan, Singapore, Russia, Ukraine, Kazakhstan and Mexico.