Avon Under Investigation
November 30, 2014
By Tina Williams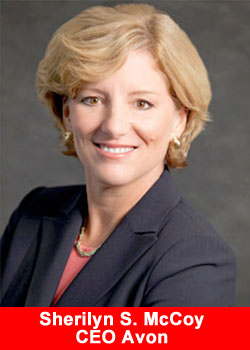 Zamansky LLC announces that it has commenced an investigation of Avon Product Inc.'s (AVP) employee personal savings account plan (the "Plan") for potential violations of the federal Employee Retirement Income Security Act ("ERISA").
ERISA imposes fiduciary duties to prudently manage and invest plan assets. These duties were allegedly violated by Avon Products' continued offering of its company stock during a pending federal investigation for violations of the Foreign Corrupt Practices Act ("FCPA").
Since 2010, Avon's stock price has fallen from over $40 per share to below $10 per year. Avon's collapse in stock price relates to the FCPA investigation by the U.S. Department of Justice and Securities and Exchange Commission. The FCPA makes it illegal for U.S.-companies operating in foreign countries to pay bribes or kickbacks.
Separate shareholder lawsuits have alleged that Avon engaged in systemic FCPA violations, and misrepresented its revenues from various foreign countries. One lawsuit also alleges that Avon made numerous misrepresentations about the extent, reach and costs of the investigations against the company.
According to employee stock and investment fraud attorney, Jake Zamansky, Avon Products' employees who purchased and held company stock (AVP) through the Plan since 2010 have suffered substantial losses to their retirement savings. The FCPA investigation and shareholder lawsuits raise serious issues over the prudent monitoring and oversight of the Plan under ERISA, he states. ERISA is designed to protect employees' retirement savings even when it is invested in company stock, Zamansky states. Zamansky says that we are investigating due to concerns over the collapse of Avon Product's stock price due to the FCPA investigation.
What Avon Products' Employees Can Do
If you are an existing or former Avon Products' employee who purchased company stock (AVP), through the personal savings account plan, please contact our firm for an evaluation of your rights. You can contact Jake Zamansky by telephone at (212) 742-1414 or by email [email protected]