Mannatech Recaps Leadership Experience Event
November 20, 2014
By Nicole Dunkley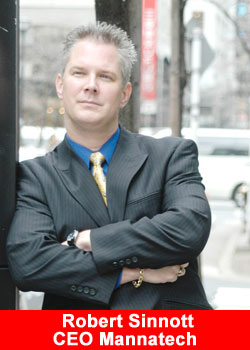 Mannatech Incorporated, the pioneer of nutritional glycobiology, leading innovator of naturally-sourced supplements based on Real Food Technology® solutions and creator of the M5MSM (Mission 5 MillionSM) social entrepreneurial movement, hosted its annual training event for hundreds of Associate leaders at the Embassy Suites Hotel & Convention Center in Frisco, Texas, November 7-9, 2014.
The event featured internationally recognized speaker, Les Brown, who gave a special presentation Saturday evening on achieving breakthroughs in business and the importance of financial freedom and one's social contribution. The general sessions were led by various Mannatech leaders who shared personal stories and explained the principles that they themselves have implemented to develop successful teams and businesses. Mannatech executives who spoke included Dr. Robert Sinnott, CEO and Chief Science Officer; Al Bala, President; Ray Robbins, Co-Founder/Board of Directors; and Bob Adam, General Manager U.S.
"This year's Leadership Experience proved that something significant has happened to Mannatech," said Dr. Robert Sinnott, CEO and Chief Science Officer. "Associate leaders are teaching other Associate leaders; and they are learning that by implementing our tools and strategic tactics to effectively promote their businesses, they can become even greater leaders and achieve the success they've been working for. I believe that each person who attended was given a new dream through the encouragement, example and training they received, and I look forward to seeing it come to pass in their lives."
In addition to leadership training, Mannatech launched a brand new product, GlycoBOOM™ slimsticks. This advanced product supports healthy immune function with a proprietary blend of plant and food-sourced glyconutrients and vitamin C*. GlycoBOOM slimsticks are made from naturally sourced ingredients and are free from gluten, dairy, soy, and artificial flavors, colors and sweeteners. The new product officially became available for online purchase following the Leadership Experience on Monday, November 10.
A second special announcement was made to introduce the M5M Foundation, an organization that will facilitate and expand Mannatech's efforts to combat the epidemic of childhood malnutrition on a global scale. The organization plans to launch January 1, 2015. The M5M Foundation will assume responsibility from Mannatech's former non-profit organization partner, MannaRelief, to help ensure that there is no disruption of support to the orphanages and relief organizations currently receiving PhytoBlend™ powder. Mannatech's Director of Human Resources, Sarah Bowen, has accepted the position of executive director of the M5M Foundation and was introduced at the Leadership Experience event.
About Mannatech
Mannatech, Incorporated, develops high-quality health, weight and fitness, and skin care products that are based on the solid foundation of nutritional science and development standards. Mannatech is dedicated to its platform of Social Entrepreneurship based on the foundation of promoting, aiding and optimizing nutrition where it is needed most around the world. Mannatech's proprietary products are available through independent sales Associates around the globe including the United States, Canada, South Africa, Australia, New Zealand, Austria, Denmark, Germany, Norway, Sweden, the Netherlands, the United Kingdom, Japan, Taiwan, Singapore, Estonia, Finland, the Republic of Ireland, Czech Republic, the Republic of Korea, Mexico, Namibia and Hong Kong. For more information, visit Mannatech.com.