4Life Recognizes New Gold International Diamonds From South Korea
December 6, 2014
By Nicole Dunkley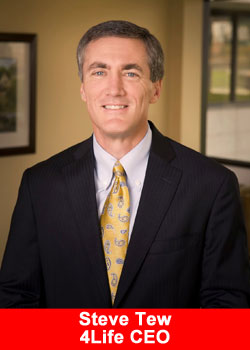 4Life executives recently announced the advancement of two new distributors to the rank of Gold International Diamond, the company's second highest rank. Rank advancements include Kwon Han Sung and Ok M. Kim. Both distributors are from South Korea, 4Life's fastest growing international market.
Mr. Kwon was introduced to 4Life in 2003 by Gold International Diamond Son Jae Min. Because of his involvement with network marketing prior to 4Life, he understood that his team's success was the key to his success. Now that Mr. Kwon has achieved the Gold International Diamond rank, he is confident that he will be able to provide a stable lifestyle for his wife and two children. "I am now on a mission to help as many people as possible change their life and make a better future with 4Life," he shared.
Mrs. Kim first heard about 4Life from her sister, Gold International Diamond Kim Ferguson. Mrs. Kim had maintained a consistent focus on her career as a freelance photographer, but decided to pursue the 4Life opportunity as a way to truly realize her dreams. "The fact that I can see the growth of others and the realization of their dreams is a great reward for me. Success is not a singular effort, but rather a result of a cooperative relationship with others," she commented. "I now have a complete picture of my dream and have found a life free from any pressures."
President and CEO Steve Tew: "Kwon Han Sung and Ok M. Kim exemplify the qualities of successful leaders. Their dedication, willingness to support their teams, and drive to succeed are vital qualities that have contributed to their achievement. I congratulate each of them."
4Life has offices on five continents to serve a global network of independent distributors through science, success, and service.