Avon Makes Fortune Magazines 5 Worst Investments List
December 31, 2014
By Tina Williams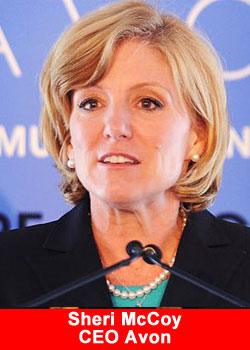 The second worst-performing stock outside the oil and gas exploration sector was Avon (AVN). The direct-selling company is facing soft consumer spending issues at home, and a host of problems abroad, including an economic slowdown in Brazil, a main profit center for the company.
Avon also recently settled a case with the Justice Department for $135 million over bribery allegations related to its business in China.
Avon shared the worst investment rankings with Mattell and Genworth Financial.
Avon Products, Inc, known as Avon, is an American international manufacturer and direct selling company in beauty, household, and personal care categories. As of 2012, Avon had annual sales of $10.0 billion worldwide in 2013.
It is the fifth-largest beauty company and second largest direct selling enterprise in the world, with 6.4 million representatives. Avon Products is a multi-level marketing company. The company's CEO is Sherilyn S. McCoy, who was appointed to that position in April 2012. The former CEO, Andrea Jung, became the executive chairman of the board.