Mannatech Announces Official Launch In Spain
December 16, 2014
By Nicole Dunkley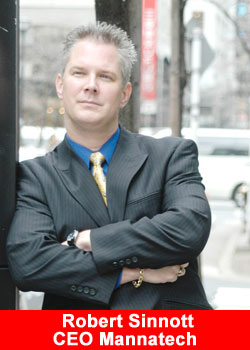 Mannatech®, Incorporated, the pioneer of nutritional glycobiology, leading innovator of naturally-sourced supplements based on Real Food Technology® solutions and creator of the M5MSM (Mission 5 Million) social entrepreneurial movement, announced the official opening of its operations in Spain as of December 6, 2014.
The opening of operations in Spain brings Mannatech's total global presence to 24 countries. To support this expansion, Mannatech has launched a fully functioning website which will allow Spanish Associates and Members to order and receive Mannatech products directly into Spain.
Adding Spain to our European market was an essential and natural fit for Mannatech, said Dr. Robert Sinnott, CEO and Chief Science Officer. We have seen a demand for our products and business there that is unprecedented, and we believe that this initial launch will precede an era of long-term growth for this region.
The launch of Spain signifies a continued season of expansion and growth for Mannatech, which recently celebrated its 20th anniversary. The company has targeted additional European markets for expansion following the addition of Spain.
About Mannatech
Mannatech, Incorporated, develops high-quality health, weight and fitness, and skin care products that are based on the solid foundation of nutritional science and development standards. Mannatech is dedicated to its platform of Social Entrepreneurship based on the foundation of promoting, aiding and optimizing nutrition where it is needed most around the world. Mannatech's proprietary products are available through independent sales Associates around the globe including the United States, Canada, South Africa, Australia, New Zealand, Austria, Denmark, Germany, Norway, Sweden, the Netherlands, Spain, the United Kingdom, Japan, Taiwan, Singapore, Estonia, Finland, the Republic of Ireland, Czech Republic, the Republic of Korea, Mexico, Namibia and Hong Kong.