Mannatech Announces Upcoming Opening Of Singapore Business Center
September 23, 2014
By Nicole Dunkley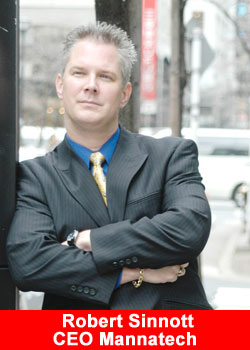 Mannatech, Incorporated, the pioneer of nutritional glycobiology and leading innovator of naturally sourced supplements based on Real Food Technology® solutions, and creator of the M5MSM (Mission 5 MillionSM) social entrepreneurial movement, is proud to announce the upcoming opening of the new Associate Business Centre in Singapore on September 27th, 2014.
This business center opening represents a strategic move in the expansion of Mannatech's business growth in Singapore. This opening also mirrors the recent establishment of two new training centers in Korea in March 2014, and further demonstrates Mannatech's dedication to expanding their global business. According to The Global Competitiveness Index 2013-2014, Singapore rates second only to Switzerland in economic performance among the top ten countries globally.
We're excited about this new opening in Singapore and we are fully committed to supporting this market, said Mannatech President, Al Bala. This new business center is a symbol of that commitment, and what we hope will be a stepping stone to even higher levels of success.
Dr. Rob Sinnott, Mannatech CEO & Chief Science Officer; Al Bala, Mannatech President; and Mandy Morelli, Mannatech Australasia General Manager, and a select group of 80 Mannatech leaders, will be present to officially open the center.
The Mannatech Business Centre has been optimally designed to facilitate and support Mannatech Associate activities including meetings and training sessions. The center is located at 360 Orchard Road #03-16/17, International Building, Singapore 238869 and is accessible by public transportation.
About Mannatech
Mannatech, Incorporated, develops high-quality health, weight and fitness, and skin care products that are based on the solid foundation of nutritional science and development standards. Mannatech is dedicated to its platform of Social Entrepreneurship based on the foundation of promoting, aiding and optimizing nutrition where it is needed most around the world. Mannatech's proprietary products are available through independent sales Associates around the globe including the United States, United Kingdom, Canada, South Africa, Australia, New Zealand, Austria, Denmark, Germany, Norway, Sweden, the Netherlands, Japan, Taiwan, Singapore, Estonia, Finland, the Republic of Ireland, Czech Republic, the Republic of Korea, Mexico and Hong Kong. For more information, visit Mannatech.com.