MonaVie Launching In China On December 22nd
December 16, 2014
By Tina Williams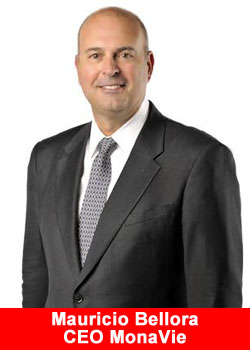 MonaVie announced that their next international market opening will be in China. They have been laying the groundwork for the last couple of years to open in this market.
Pre-launch period starts December 22
Chief Financial Officer Jim Marsh will team up with Dan Zhu, President of Asia Pacific, for a ribbon cutting celebration at the MonaVie Shanghai Administration Office on Monday, December 22, 2014. This will mark the official opening of the office and the official kick-off of our pre-launch period in China.
"For years now we have been exploring the opportunity to enter China, which can quite possibly become the largest direct selling market in the world," Dan Zhu said. "Plus, one of the fastest-growing segments of our global distributor family is among our ethnic-Chinese distributors that have ties to China."
During the pre-launch period, China entrepreneurs and consumers will be able to start building their business and ordering product. (Please note the requirements to build in China listed below.)
Along with their main office in Shanghai, they will also be opening an office in Guangzhou on the same date. They will also open an office in Beijing in April 2015.
Full launch April 5, 2015
The official target date for full launch is April 5, 2015. The launch will coincide with theirr global launch of their new and improved corporate logistic and distributor systems.
Jim Marsh added, "We are excited about the opportunity to offer our products to the people of China. Direct sales of nutritional and personal care products are booming in the world's most populous country. We have increased our resources dedicated to opening China and continue to march toward full launch.
Requirements to build a MonaVie business in China
China is ranked as the No. 2 market in the entire direct selling industry, with sales totaling US$27.3 billion.* If current rates of growth continue, China could become the top direct selling market in the next year or two.
As you can see, China is a huge market with infinite business opportunities. But please note that distributors who reside outside of China must obtain a two-year China sponsoring rights certificate before doing business in China.
Obtaining a certificate
Here's what you need to know to successfully complete a China Sponsoring Rights Certificate Training Course:
Distributor will need to cover travel expenses to China and fees associated with the training.
Fees are US$2,500 per person (US$4,000 for two people). In addition to covering all hotel and meal expenses (not including incidentals), the fee will cover the following expenses:
2-day training in Hong Kong
2-day training in Guangzhou
Training covers all compliance policies and regulations that must be followed when doing business in China.
The certificate is good for two years, and can be renewed through additional training or qualifications.
* Data from the World Federation of Direct Selling Associations (WFDSA).