SEC Files To Drop Insider-Trading Case On Herbalife
December 15, 2014
By Tina Williams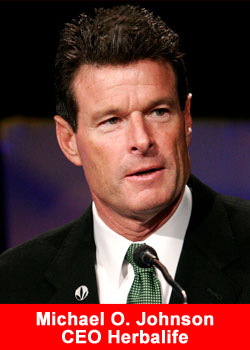 The Wall Street Journal just reported:
The Securities and Exchange Commission on Monday filed to dismiss insider-trading charges against a man accused of profiting from privileged information tied to Herbalife Ltd.
The SEC had charged Jordan Peixoto, of Toronto, of buying Herbalife options after hearing William Ackman 's Pershing Square Capital Management LP was planning to make a negative public presentation about the nutritional supplements maker. Mr. Peixoto ultimately ? made $47,100 in profits.
The SEC said it is dismissing the charges because the two men who developed the information and passed it on to Mr. Peixoto aren't available to testify at the trial, which had been set for March.
According to the agency, Mr. Peixoto was tipped off about Mr. Ackman's planned comments by Filip Szymik, who learned the information from his roommate and longtime friend Mariusz Adamski, then an analyst with Mr. Ackman's Pershing Square.
The two men, who were roommates in New York City at the time of the event, have since returned to their native Poland and have indicated they intend to assert their Fifth Amendment right against self-incrimination if compelled to testify.
Herbalife's stock dropped 39% in the days following Mr. Ackman's announcement.
Mr. Szymik, who didn't trade in Herbalife securities, agreed to a $47,100 civil penalty in September to settle the charges.
Representatives from Herbalife and Pershing Square weren't immediately available for comment.