SOZO Global Enhances Ignite® Product Line
December 1, 2014
By Nicole Dunkley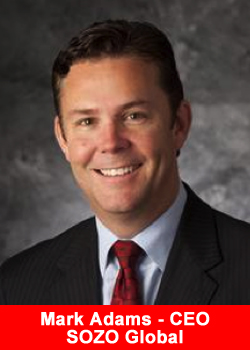 SOZO Global, an entrepreneurial direct selling company expands its Ignite® energy drink product line with the launch of a new natural drink mix in the United States and Canada.
Ignite® Natural contains no harmful chemicals, artificial colors, artificial flavors or artificial sweeteners. Powered by a high antioxidant superfruit, CoffeeBerry®, it also contains healthy vitamins C and D. The caffeine used in the formula is a naturally occurring source of caffeine – unlike many other products on the market that contain a synthetic source.
Ignite Natural was previewed at the SOZO 2014 National Empowerment Convention in St. Louis, Missouri, where co-founder / director Larry Cantrell announced, "This is a great-tasting and natural alternative to other unhealthy energy drinks on the market." Mark Adams, CEO and co-founder of SOZO also commented, "Energy Drinks are over $12 billion in the United States alone. We plan on taking our product to a global audience."
SOZO will engage its independent active distributors with an I IGNITE video contest to show how they are using the Ignite Natural energy drink to "ignite" their day.
About SOZO GLOBAL
SOZO Global is a healthy lifestyle company founded in 2009 with its headquarters in Austin, Texas. SOZO products are sold through independent Distributors across North America. The foundation of the line is a high antioxidant ingredient called CoffeeBerry®. The SOZO product line includes a Nutritional Beverage, a range of healthy coffees including one for weight loss support, SoRadiant™ skincare and Ignite® natural energy drinks.