Thirty-One Gifts Donates 250,000 Gifts To Today Show Toy Drive
December 6, 2014
By Tina Williams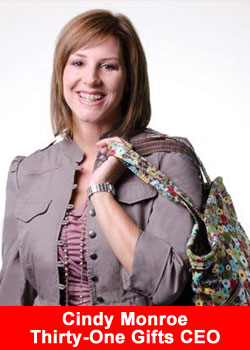 Cindy Monroe, Founder, President and CEO of Thirty-One Gifts, appearance on "The TODAY Show" announced their donation to the 21st annual TODAY Show Toy Drive.
The donation of 250,000* products is one of the largest TODAY Show Toy Drive donations in the country. With this year's give, they've donated more than 1 million items, totaling $24 million in product. Thirty-One Leaders are helping distribute products to select organizations throughout the country.
Partnering with the TODAY Show Toy Drive has become a holiday tradition for Thirty-One Gives, the charitable initiative of Thirty-One Gifts.
*Thirty-One Gifts LLC's maximum donation will be 250,000 products.
About Thirty-One Gifts
Just over 10 years ago, Thirty-One was formed with a simple goal of helping women by giving them an opportunity to own their own business. Through God's strength, we've built a family of individuals who feel women deserve to treat themselves and those around them to something special. That mission is at the center of everything we do as a company.