ForeverGreen's December 2014 Revenue Up More Than 150%
January 18, 2015
By Team Business For Home International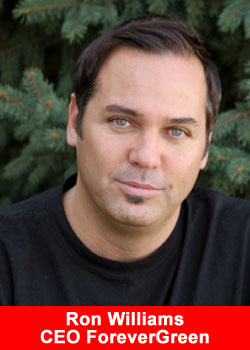 ForeverGreen Worldwide Corporation, a leading direct marketing company and provider of health-centered products, announced that December 2014 revenue exceeded December 2013 sales by more than 150%.
During December 2014, our sales were approximately $5.8 million compared to $2.25 million during December 2013. For the year, we achieved our forecasted targeted revenue of over $56 million. In 2014, we increased our revenue each quarter as we have for the last eight quarters.
We established strong sales growth, strong leadership, strong vendor relationships and strong corporate infrastructure during 2014. As a result of ForeverGreen's continued development of new products, expansion into various countries and onboarding of members and leaders, we anticipate 2015 to be another successful year, with revenues escalating to $90-100 million, said Jack Eldridge, CFO.
About ForeverGreen Worldwide
ForeverGreen Worldwide Corporation develops, manufactures and distributes an expansive line of all natural whole foods and products to North America, Australia, Europe, Asia and South America, including their new global offerings, PowerStrips, SolarStrips and BeautyStrips. They also offer Azul and FrequenSea, whole-food beverages with industry exclusive marine phytoplankton, the Versativa line of hemp-based whole-food products, immune support and weight management products, Pulse-8 powdered L-arginine formula, TRUessence Essential Oils and Apothecary, 24Karat Chocolate and an entire catalog of meals, snacks, household cleaners and personal care products.