Kiplinger Says Direct-Selling Is One Of 5 Ways To Make More Money In 2015
January 7, 2015
By Tina Williams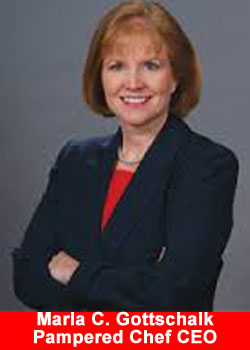 A recent article in Kiplinger shares the following:
Of the many strategies to get ahead financially in 2015, one surefire approach is to make more money. You might be thinking that's easier said than done. But it isn't as hard as it might seem, considering the multitude of cash-generating opportunities.
In fact, here are five great ways to put more money in your wallet this year.
Ask for a raise. If you're an employee, the obvious way to earn extra cash is to ask for it – if you deserve it, that is. So before you barge into your supervisor's office demanding more money, build a strong case for a raise. Prepare a list of your accomplishments and how they've benefited the company, especially its bottom line.
Note any responsibilities you've taken on beyond your job description. And get comparable salaries for workers in your position from Web sites such as Salary.com and PayScale.com. Then schedule a time to meet with your boss to present your case. For more tips, including what to do if you're turned down, see How to Make a Strong Case for a Raise.
Try direct sales. If you have the entrepreneurial itch and want to earn extra cash, you can start a side business selling anything from cookware to clothing to home decor to, yes, even Tupperware. Popular possibilities include The Pampered Chef, Jockey Person to Person and Willow House. With direct sales, start-up costs are usually low (figure $200 or less), your work schedule is flexible and earnings are commission-based (typically 25% to 30% of sales). Often you can increase your take by recruiting others to sign on.
Mollie Gee of Charlotte, N.C., became a consultant for direct-sales company Rodan + Fields, which makes skincare products, to earn extra cash while in graduate school and within seven months was making almost as much as she did when she was working part-time as a nurse practitioner.
Start a blog. You don't have to be a professional writer to write a blog – you just need to know a lot about a subject or have a special experience you can share. For example, if you've had success paying off a lot of debt thanks to all the advice you've found on Kiplinger.com, you can share your strategy in a blog. Promote it on social media sites, such as Facebook and Twitter. And reach out to other bloggers who write about a similar topic to see if you can write guests posts for their blogs with links back to yours.
Once you have a following, then you can start making money with ads and affiliate marketing, says Jim Wang, who runs the Microblogger blog that teaches people how to generate income by blogging.
Take care of pets. If you like animals, there is money to be made walking or watching other people's pets while they're at work or out of town. You can advertise your services in veterinarians' offices and on Craigslist. Or you can team up with an existing animal-care operation that handles client recruitment and scheduling, such as DogVacay. Despite the name, the DogVacay service that connects pet owners with sitters in thousands of cities across the U.S. and Canada caters to all kinds of animals – including cats, ferrets, chickens and even snakes, says Nicole Ellis, the company's product manager.
DogVacay pet sitters (or hosts, as they are called), must undergo a five-step vetting process that includes a phone interview and reference check. Once approved, hosts set their own rates and are paid through PayPal. The average rate is $30 a day, and hosts can watch up to three dogs at a time, Ellis says. Rover is a similar service that connects pet owners with pet sitters. Both companies take a 15% cut of payments.
Drive for a ride-sharing service. If you live in a decent-sized city, you might already be taking advantage of ride-sharing services such as Lyft and Uber to get around for less. Not only do these services offer a way to save money, but also they provide a way to make money. To qualify to drive for Lyft, for example, you must be at least 21 years old and licensed, own a smart phone and newer model four-door car, and undergo a background check and vehicle inspection.
Rates vary by city; Lyft keeps 20% of your earnings. But, according to Lyft, some drivers make more than $800 just driving Friday nights and weekends.