Zija Launches New Améo Cell Health Essential Oil Blends
January 8, 2015
By Team Business For Home International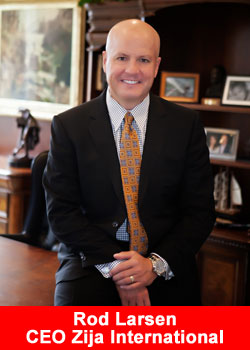 When Zija International launched one of their newest product divisions, Améo Essential Oils, they made a commitment to provide the highest-quality essential oils on the market today.
They have been able to do this through applied scientific advancement. Zija's Vice President of Research and Development, Dr. Joshua Plant, says, "While the examination of essential oils are improving, studying their interrelationships and synergies has not been an applied science. Améo Essential Oils have committed itself to delivering the best that nature has to offer through applied scientific advancement."
Dr. Plant and his team of researchers recently conducted an in-depth analysis of 31 different Améo Essential Oils in what is called a CaCo-2 Assay. CaCo-2 is a vetted mechanism that determines the bioavailability (the amount of the substance entering the body's cells) of specific constituents across the intestinal track; it can also be used to measure the absorbability of nutrients in different environments.
"In the process of conducting this assay on Améo Essential Oils we made several important and exciting discoveries. For example, we found that there is a subset of constituents in Améo Essential Oils that we now refer to as SuperCarriers," says Dr. Plant. "They share a unique characteristic that intestinal cells actively absorb or that demonstrate significantly higher kinetic absorption rates than other constituents."
In some of these SuperCarriers the research team found that the absorption rate was over 200% higher. Additionally, SuperCarriers found in specific Améo Essential Oils showed a dramatic ability to be able to facilitate and increase the transfer of other desirable components across the intestinal membrane.
Due to this discovery, Dr. Plant and his team discovered that Améo users gain the enhanced benefit when SuperCarrier constituent oils are exclusively blended with other oils due to the higher bioavailability in these particular oils. Using the findings in this study, Améo has created three cutting-edge proprietary cell health oil blends: Améo Cell Therapy, Améo Cell Support, and Améo Cell Defense.
The first oil blend, Améo Cell Therapy, can heighten the benefits of the Améo oils they are already currently using in conjunction with Améo Cell Therapy.
The second blend, Améo Cell Defense, is a combination of oils that have high antioxidant activity. This allows the antioxidants in the blend to show strong health benefits across many spectrums.
The third Améo blend, Cell Support, is comprised of essential oils that are rich in SuperCarriers, allowing this blend to help promote normal immune system function.
Dr. Plant says, "These new blends represent a small part of the advancements and applications that Améo has made available in the essential oil space. By offering a combination of biomedical tools in concert, Améo is leading the way towards developing higher quality standards and more efficacious products. This gives Améo users the confidence that they are getting the most out of what nature has provided by applying the best that science has to offer."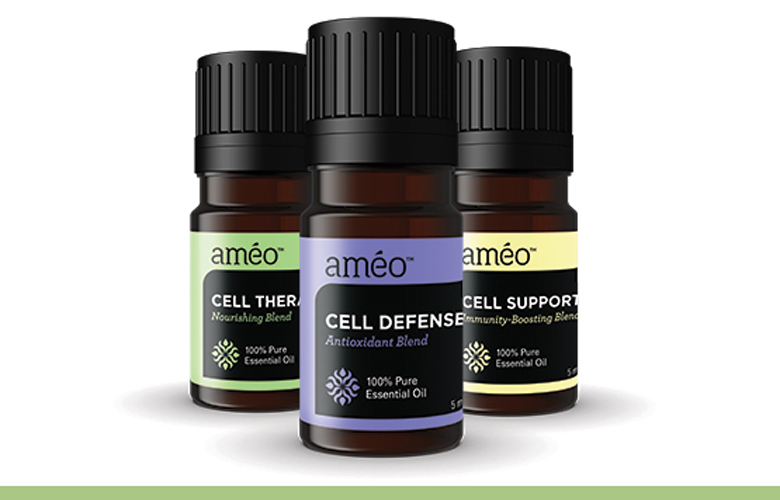 About Zija International
Zija International, a privately held and privately funded business founded by Kenneth E. Brailsford and run by Rodney Larsen, develops natural health, wellness, nutrition and fitness products. The company operates in more than 50 countries worldwide.
Zija has seen consistent growth every year since it was founded over 9 years ago and was recently named the "Fastest-Growing Company in Utah" by Utah Business Magazine. It has also been recognized on fastest-growing and top-revenue lists by Inc. Magazine, Direct Selling News, and Utah Valley Magazine, to name a few.
With corporate offices located in Lehi and more than 4 million sq. ft. of state-of-the-art warehouse, shipping and manufacturing facilities located in Utah, United States, Zija International employs more than 200 individuals and has the capacity to grow to more than two billion dollars in annual sales.