4Life Opens New Mumbai Office
February 11, 2015
By Nicole Dunkley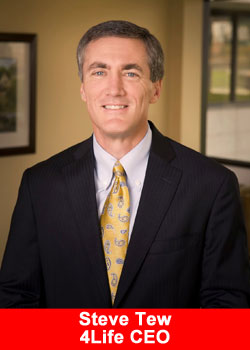 4Life India recently moved to a new office in Mumbai. The new 4Life India headquarters includes meeting rooms for distributor training, a sales counter, and large office space for operations, marketing, and distributor services.
4Life's new Mumbai office is centrally located for distributor access near the Chakala Metro Station at 308 Meadows in the Sahar Plaza Complex on Andheri Kurla Road.
Top 4Life leaders in attendance at the event included International Diamonds Rajashekhar Vavilapally, K. K. Jayashankar, Balakrishnan G., Guejendiran N., Eleuterio Marcos Lobo, Tsatingla, Aakrisht Gupta, Dr. Bhupesh Amrutlal Tailor, and Aidros Bin Mydin.
International Diamond Rajashekhar Vavilapally, "This is a dream office. It has created a lot of excitement among my team members. This move not only motivates us, but also increases our sense of responsibility to our independent 4Life businesses."
Launch VIPs toured the new location and enjoyed exciting product promotions. The office opening also included the lighting of a traditional Indian lamp to inaugurate the new office.
4Life India General Manager Manoj Shirodkar: "Our office includes a beautiful distributor area with ample space for distributors to interact with their prospects and share the message of 4Life. The look of the office is full of positive energy and represents the 4Life philosophy of Together, Building People."
About 4Life
In 1998, 4Life Founders David and Bianca Lisonbee launched the company's flagship immune system support product, 4Life Transfer Factor. As the first network marketing company to do so, 4Life's leading group of doctors, scientists, and researchers continue to advance immune system science with innovations in product formulation, production standards, delivery methods, and more.
Today, people in more than 50 countries enjoy the immune system support of 4Life products.