4Life South Korea Recaps Business Building Training
February 5, 2015
By Nicole Dunkley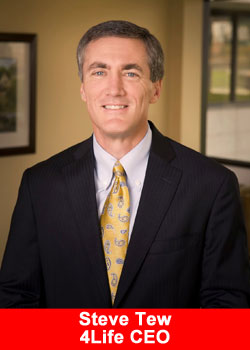 4Life Korea recently held a business-building training in the Dodamsambong Hall at the Daemyung Resort in Danyang-gun, Chungcheongbuk-do. Approximately 500 4Life Diamonds and above gathered to learn successful strategies for business growth in the network marketing industry.
The event opened with a welcome speech from 4Life Korea General Manager Tony Lee. This was followed by a lecture and training session from Dr. Lee Young Kwon, a well-respected economics expert.
Top distributor leaders in attendance included Platinum International Diamond Dr. Jase Khyeam, and Gold International Diamonds Son Jae Min, Grace Chun and Lee Sun Woo, Kang Ok Nye, Hong Suk Eui and Kim Mee Joung, Choi Ki A, Park Mi Ae, Kwong Han Sung, and Ok M. Kim.
4Life's success is reliant upon the success of its distributors. None of us succeed alone. 4Life Korea provides these courses as a commitment to leadership training and distributor support, shared Lee.
In 1998, 4Life Founders David and Bianca Lisonbee launched the company's flagship immune system support product, 4Life Transfer Factor. As the first network marketing company to do so, 4Life's leading group of doctors, scientists, and researchers continue to advance immune system science with innovations in product formulation, production standards, delivery methods, and more.
Today, people in more than 50 countries enjoy the immune system support of 4Life products.