QNET Introduces Newest Watch Collection
February 13, 2015
By Nicole Dunkley
Prominent Asian direct selling company QNET is now releasing a special series of the latest Force Maximus and Force Artemis models, crafted with simple and minimalistic design, combined with the accuracy of a Swiss movement. These beautiful timepieces accentuate elegance at its best.
Force Maximus is designed for the active and fast-moving gentleman whose life is all about going the distance, while the Force Artemis model is a perfect statement for the modern woman who is strong, independent but still in touch with her feminine side.
Khaled Diab, Regional General Manager of QNET MENA said: "QNET has always been keen to develop products that improve health and well-being. Our newest collection of Force Maximus and Force Artemis models combine wellness innovation with the refined craftsmanship of a Swiss made watch.
These innovative timepieces with their seamless blend of style and quality are for the modern gentleman and lady who need to be on top of their game, exuding grace under pressure. QNET's collection helps men and women adjust to the demands of a fast-paced lifestyle and arms them with the extra force from the built-in energy crystal that harmonises their energy levels."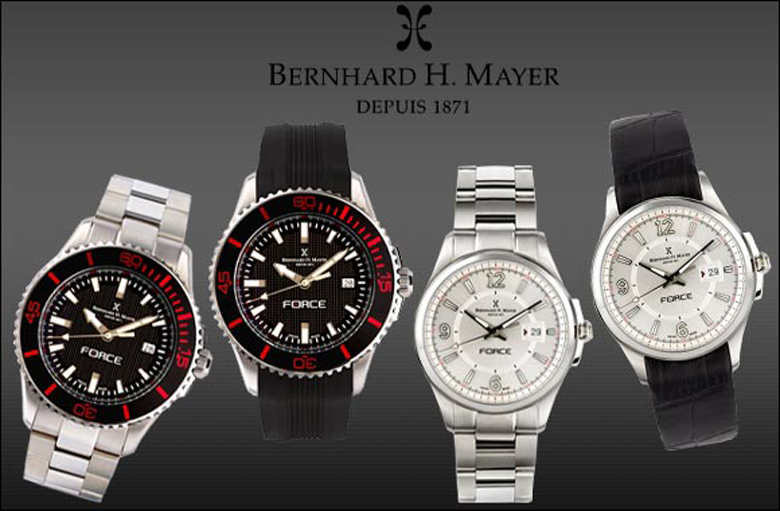 The new collection enhances the energy and harmony levels of the body, improves the body's system functionality and strengthens the body's resistance to stress.
Made with bold, Scratchproof sapphire crystal glass with antireflective coating, with the caseback made of stainless steel with an energy glass, the Force Maximus collection comes in a variety of models, with stainless steel bracelet for formal occasions and with black rubber strap for casual events.
The ladies Force Artemis comes in two forms, one with stainless steel strap with folding clasp and the other is a black-croco print leather strap with folding clasp.
About QNET
QNET is one of Asia's leading Direct Selling companies with a dynamic online shopping and business community comprising around seven million customers and independent distributors around the world. The company offers an entrepreneurial network marketing business opportunity and a portfolio of lifestyle products that have been developed to enhance the lives of its customers through innovation, wellness and luxury.
Established in Asia in 1998, QNET utilises the direct sales business model on a proprietary eCommerce platform to market and distribute its wxclusive products. The company specialises in everyday, consumer brands as well as high-end luxury goods.
QNET is a member of the Direct selling Association in Malaysia, Singapore and the Philippines.