Total Life Changes 1st International Conference In Colombia Draws Visitors From 13 Countries
February 11, 2015
By Team Business For Home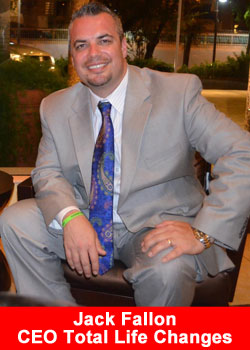 Total Life Changes hosted their first international conference at the JW Marriott in Bogota, Colombia. Leaders from 13 countries and hundreds of guests arrived to what was simply one of the most successful events to date.
Bolo Enriquez, TLC Regional Manager in Colombia planned an incredible weekend of events.
"Our Friday meet and greet was a tremendous success. Much effort went into planning and being able to coordinate our leaders from so many of our South American corporate offices. This was something very special that I will never forget," Bolo explained.
TLC team leaders had an opportunity to share their excitement at Friday's meet and greet and could be heard quite well throughout Saturday's events.
TLC UNO 2015 launched three brand new products that will be arriving on members' doorsteps very soon. The first new product was demonstrated during a live recording on-stage. A female with noticeable flaws under her eyes was selected to participate in this live demonstration.
Rosa Armenta, International Relations Supervisor, applied a very small amount of TLC's brand new anti-wrinkle, age-defying serum to the volunteer. Members in the audience watched anxiously and were truly amazed (after only two minutes) as the dark, inflamed circles and wrinkles under her eyes vanished.
C.O.O., John Licari and TLC master distributor, Armand Puyolt, released the second product. Together they launched TLC's newest dietary game changer, Resolution Formula NO. 20. John's testimony had the crowd on its feet and begging for dibs on the product, so CEO – Jack Fallon and Armand Puyolt promised that South America would be the first region to receive orders of Resolution Formula NO.20.
The most anticipated product had jaws dropping to the floor. Total Life Changes announced its new line of weight training compression garments. The Beautiful You line of garments will be packaged with the popular Iaso™ Tea and additional TLC supplements that encourages men and women to live a healthier life while feeling good and looking great during their transformation.
The Beautiful You garments will be available in six different styles for females and two options for men. The Beautiful You fashion show was well received by all members in the audience.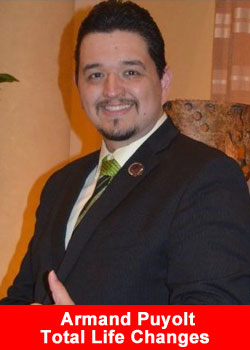 TLC UNO 2015 also featured a celebration of life, success across the leadership in the organization and plenty of recognition. Top earners received TLC rank pins, top earner rings and life-size checks that acknowledged their success over the last two business quarters. TLC Media/Marketing Director, Scott Bania, discussed the surge of interest toward Total Life Changes;
"In the past 6 months we have broadened our department with selective professionals to work on specific projects and campaigns. The results have been unbelievable. Our corporate website traffic has increased significantly, averaging 4,000 visits per hour.

That's 96,000 visits per day with an average of nearly four minutes per user. I am extremely grateful to my team of designers and SEO specialists."
The first international event was such a success that Total Life Changes CEO Jack Fallon, is already planning the next conference, which will land in Peru. "There is something special happening right now within the company.
We have a tremendous amount of momentum carrying over from December 2014, where we hit record sales and reached record weekly recruits in what is typically the slowest month in the MLM industry. We are positioning ourselves to meet our goals in the United States while continuing to expand abroad. We are now active in more than 15 countries, including Ghana and Nigeria, Africa," explains Total Life Changes CEO, Jack Fallon.
TLC UNO 2015 has TLC members from all countries excited and they look forward to a National Conference and Valentine Gala at the Hyatt Regency in Houston, Texas February 13th-14th. Houston is home to TLC Ambassadors Chante & Kenny Lloyd.
"This company has been such a blessing to my wife and I. We have developed a special relationship with Jack & Rosa and the rest of the corporate team. We've never seen anything like this in the MLM industry. We just believe in one another.
We keep the right mindset and strive to deliver one message across the US and our international representatives. Bogota was an explosive event. Having time to meet with Jack, Armand, the international leaders and the rest of the corporate team was invaluable. You just can't put a number on that. The results are speaking for themselves," explains Kenny Lloyd.
About Total Life Changes
Total Life Changes offers an amazing line of health and beauty products along with a great business opportunity. TLC was created by CEO Jack Fallon 15 years ago with a single product, Nutraburst, and has grown to include our Iaso™ brand of products like our popular Iaso™ Tea.
Our hybrid binary system allows IBO's of TLC to quickly be compensated for introducing new reps our products and business opportunity. The opportunity for you to feel healthier and flourish financially is what TLC is all about!