Younique Will Open Germany and Mexico
February 5, 2015
By Team Business For Home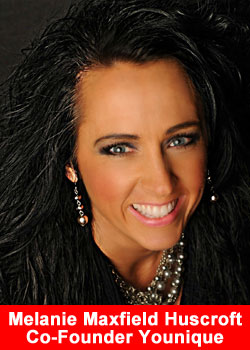 Cosmetics powerhouse Younique, is the first direct sales company to market and sell almost exclusively through the use of social media and will open Germany and Mexico according to an announcement on the companies facebook.
In the autumn Younique opened the United Kingdom and several distributors, reached the highest level. In October 2014, Younique, reached and surpassed the 100,000 Presenter (independent sales representative) milestone , which also happened to be the company's two year anniversary of welcoming its first Presenter.
In November 2014, Top Industry leader Princess Fizz joined Younique.
Since its inception in September 2012, Younique has earned increasing recognition for its bestselling product the original Moodstruck 3D Fiber Lashes.
The company's product philosophy of Nature. Love. Science. ensures that its line of cosmetics and skin care products are always found at the intersection of the best that science and nature has to offer. Founded by a brother-sister team—Derek Maxfield and Melanie Huscroft—Younique's mission is to Uplift, Empower and Validate women.
Amber Voight lives in Elk River, Minosota, USA and reached $33,000 per month with 9,000 team members and $1,200,000 in sales in May 2014 as Younique Top Earner.
She is one of the companies top earners, an interview with Amber can be found here