Zija International Up-And-Coming Distributor: Tommy Chapa
February 6, 2015
By Nicole Dunkley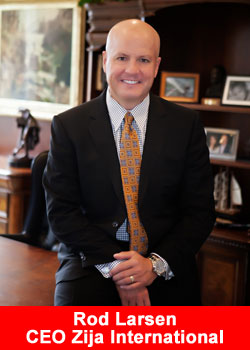 Zija International recently sat down for an interview with one of their up-and-coming Distributors, Tommy Chapa.
The already impressively ranked Double Diamond Distributor has achieved his success in just under a year, as he decided to seize the Zija opportunity in February 2013.
"What got me interested in the Zija was first the business opportunity. People find wealth when they get in front of a trend, and the health and wellness trend is a huge one! Zija is health and wellness. It's the reason we are one of the fastest-growing companies out there," said Chapa.
"The second thing that got me really excited was Moringa oleifera. I was and am excited to share these amazing products. I lost 16 pounds in the first month using them—and then 20 more in the following six weeks! It is impossible to not produce success with a product that just simply works."
Prior to jumping aboard the Zija train, the Texan was a steady businessman who strived for success and further opportunity. When asked what set him apart from the thousands of other Distributors in the company, he replied,
"Nothing makes me different. I have been able to find success because of consistency.
I ask my team members: how many times have you shared the story about these amazing products today? What it comes down to is that no business is successful being open just two hours a week. I treat this opportunity like a business and stay consistent with it. Sharing the Zija message is the easy part, because people will no doubt see results from these products; people then respond and share those successes."
In just the last three months, Chapa has successfully enrolled 19 people into his Downline. "If someone tells me they aren't interested in the opportunity, I take it as a 'not right now' response and follow up with them later. In the end, 90% of those people end up joining because of my persistence and consistency," Chapa said. "I feel like I am able to live Life Unlimited. I have not felt or looked this great for a long time. Life Unlimited is getting to do things that I wouldn't be able to do without this residual income. This awesome business has provided me great financial freed
Tommy was also given Zija International's "Recruiter of the Year" Award on stage at Zija Summit 2014 this past September in Salt Lake City, Utah.
Zija International's product divisions—Zija Core Nutritionals, Améo Essential Oils, and Ripstix Fitness Supplements—are built upon four pillars of their "Life Unlimited" mantra and company culture—Health and Wellness, Active Lifestyle, Financial Freedom, and Personal Development.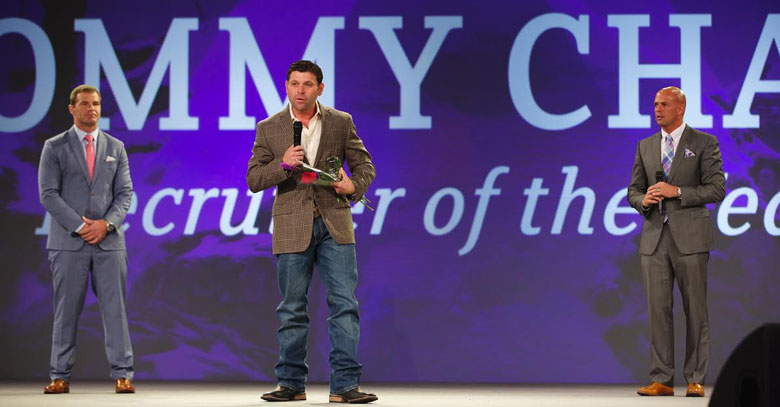 About Zija International
Zija International, a privately held and privately funded business founded by Kenneth E. Brailsford and run by Rodney Larsen, develops natural health, wellness, nutrition and fitness products. The company operates in more than 50 countries worldwide.
Zija has seen consistent growth every year since it was founded over 9 years ago and was recently named the "Fastest-Growing Company in Utah" by Utah Business Magazine. It has also been recognized on fastest-growing and top-revenue lists by Inc. Magazine, Direct Selling News, and Utah Valley Magazine, to name a few.
With corporate offices located in Lehi and more than 4 million sq. ft. of state-of-the-art warehouse, shipping and manufacturing facilities located in Utah, United States, Zija International employs more than 200 individuals and has the capacity to grow to more than two billion dollars in annual sales.