1500 Attend 4Life Pre-Convention Rallies In Orlando And Miami
March 4, 2015
By Nicole Dunkley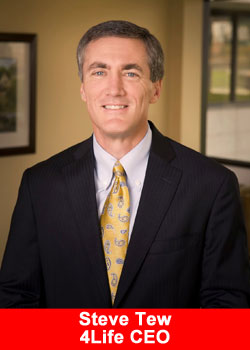 This past weekend, 1,500 people gathered for 4Life pre-convention rallies in Orlando and Miami, Florida. Saturday night's event in Orlando was staged at the Double Tree Hotel and Convention Center. Miami's rally was at the Howard Johnson Hotel.
In addition to business training from Platinum International Diamonds Dr. Herminio Nevárez and Juan Rosado, attendees received convention updates from corporate headquarters.
Other VIP's in attendance included Platinum International Diamonds Ray and Barbara Meurer. Gold International Diamonds included Esdras Cabrera Alberto, Rafaela Santiago, Juan Vargas, Joel Rivera and Jennifer Martínez, and José Martín and Zoraida Rosado.
In Miami, the crowd enjoyed a presentation by Esdras Cabrera Alberto and remarks from Alice Lilo about the important role that women play in the business of 4Life and direct selling.
Both International Networkers Team events were attended by Field Development Coordinator Alice Lilo and Vice President of Communications Calvin Jolley.
Calvin Jolley: "4Life entrepreneurs are not merely business builders, but career builders. It's an honor to attend these events and support the mass migration currently in progress as distributors in Florida and around the world prepare to attend Convention 2015: Bring Dreams Home."
About 4Life
In 1998, 4Life Founders David and Bianca Lisonbee launched the company's flagship immune system support product, 4Life Transfer Factor. As the first network marketing company to do so, 4Life's leading group of doctors, scientists, and researchers continue to advance immune system science with innovations in product formulation, production standards, delivery methods, and more. Today, people in more than 50 countries enjoy the immune system support of 4Life products.