4Life Caribbean Business Rallies Attract 2500 Attendees
February 13, 2015
By Nicole Dunkley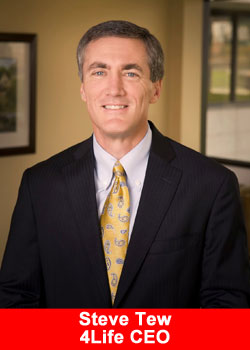 In collaboration with the International Networker's Team, 4Life executives recently returned from business rallies in Puerto Rico and the Dominican Republic.
Combined, the two events attracted 2,500 people. Puerto Rico's event was held at the Puerto Rico Convention Center in the heart of San Juan. Dominican Republic's meeting was staged at the Crowne Plaza in Santo Domingo.
During the morning sessions, attendees enjoyed field training from top-ranking business builders. Afternoon sessions were dedicated to corporate announcements and recognition.
Platinum International Diamonds in attendance included Dr. Herminio Nevárez, Yadira Olivo, Juan and Damaris Rosado, and Ángel Molina and Ivelisse López. In the Dominican Republic, all three of the country's Gold International Diamonds were present: Esdras Cabrera Alberto, Dionny Recio, and José Luis Martínez.
The importance of attending 4Life's International Convention scheduled for April 15-18 in Salt Lake City, Utah was a primary focal point.
4Life President and CEO Steve Tew attended both events with Vice President of Field Development for Spanish Markets Deborah Dixon, and Director of Quality Control Cody Hurd.
Dr. Herminio Nevárez: "The enthusiasm and energy of those participating in these rallies in Puerto Rico and the Dominican Republic prove that these markets are ready for big growth in 2015. Many participants have shown that they are up to the challenge by registering to attend Convention 2015: Bring Dreams Home."
In the Dominican Republic, children from the La Casa Rosada orphanage performed a special Meringue dance routine. The children came to express their gratitude to 4Life for its continued support since 2006.
Tew: "It is always a pleasure to support our distributors in the Dominican Republic and Puerto Rico—home to so many Platinum and Gold International Diamonds. These incredible events were full of energy. Now, we all push together toward convention!"
About 4Life
In 1998, 4Life Founders David and Bianca Lisonbee launched the company's flagship immune system support product, 4Life Transfer Factor. As the first network marketing company to do so, 4Life's leading group of doctors, scientists, and researchers continue to advance immune system science with innovations in product formulation, production standards, delivery methods, and more. Today, people in more than 50 countries enjoy the immune system support of 4Life products