4Life Recaps Tenth Anniversary In Almaty, Kazakhstan
March 26, 2015
By Nicole Dunkley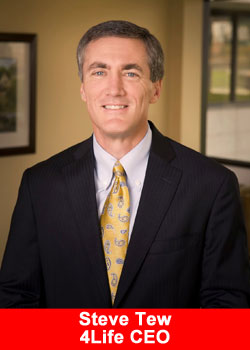 4Life celebrated a tenth anniversary in Almaty, Kazakhstan. The event, which attracted top-ranking leaders from Eurasia and Eastern Europe, was staged at Hotel Kazakhstan in downtown Almaty.
Prior to the main event, local distributors spent a day in service at the Almaty Refuge for Women & Children. The Refuge, located in an old Soviet-era bread factory, provides life-critical shelter and opportunity to as many as twenty abused women and thirty children. Executive Director Tamara Rishe was among the Refuge's first graduating class back in 1999. Today, she provides the care she once received.
Event attendees enjoyed leadership training from international business builders, company updates, performance recognition, and insight about what distributors traveling to Salt Lake City, Utah in April can expect at Convention 2015: Bring Dreams Home.
In addition, Team 4Life launched its first-ever tennis player from Eurasia. Yaroslava (Slava) Shvedova was born in Moscow, Russia, and has represented the country of Kazakhstan since 2008.
Ranked among the top female tennis players in the world, she has won the Women's Tennis Association singles title, three International Tennis Federation Women's Circuit singles titles and six doubles titles, including the 2010 Wimbledon and U.S. Open Women's doubles titles.
Gold International Diamonds in attendance included Lyubov Alimova from Russia, Tatiana Yachnaya from Bulgaria, and Maris Dreimanis from Latvia. Also in attendance was International Diamond and President's Club Member Nadezhda Karateeva from Kazakhstan. Director of International Boldmaa Nyamdoo and Vice President of Communications Calvin Jolley represented from 4Life Global Headquarters in the United States of America.
Boldmaa Nyamdoo: "2014 was a record sales year for Kazakhstan. I am so happy for the success of our leaders throughout the country and honored to support them as they drive toward new goals during this tenth anniversary year."
4Life has offices on five continents to serve a global network of independent distributors through science, success, and service.
About 4Life
In 1998, 4Life Founders David and Bianca Lisonbee launched the company's flagship immune system support product, 4Life Transfer Factor. As the first network marketing company to do so, 4Life's leading group of doctors, scientists, and researchers continue to advance immune system science with innovations in product formulation, production standards, delivery methods, and more.
Today, people in more than 50 countries enjoy the immune system support of 4Life products.