4Life Welcomes New Brand Ambassadors
March 11, 2015
By Nicole Dunkley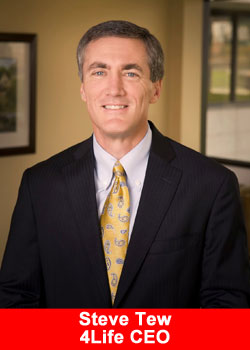 4Life executives announced Major League Baseball (MLB) players Donovan and Jhonatan Solano as the newest members of Team 4Life, a group of internationally renowned athletes who represent 4Life distributors as company brand ambassadors and product advocates.
Donovan and Jhonatan are brothers who grew up in Barranquilla, Colombia, with their parents and 4Life distributors Luis Solano and Myriam Preciado.
As children, they received a lot of encouragement from their father, who was a pitcher, and they played baseball at the Rentería Academy with Edgar Rentería's nephew. Edgar Rentería, also a Team 4Life member, was the 2010 World Series MVP.
Foundation 4Life, the company's distributor-driven service arm, has been a long-time partner of the Rentería Baseball Academy in Barranquilla.
In 2005, Donovan was drafted to play for the St. Louis Cardinals as an international free agent. In 2006, Jhonatan was drafted to play for the Washington Nationals as an international free agent.
Today, both brothers play for MLB's Miami Marlins and both supplement with 4Life Transfer Factor products.
Donovan is a second baseman and 12th Colombian-born MLB player. "My favorite products include 4Life Transfer Factor Plus® Tri-Factor Formula and Energy GoStix," he says. "After games and training, I also like to supplement with ReZoom because of its natural energy boosters."
Jhonatan is a catcher. "I really enjoy Energy GoStix for the balanced level of energy support that it gives me throughout the day," he says. "I also supplement with Fibro AMJ Day-Time Formula, which is the product that first interested me in the company, it offers tremendous joint support for my knees."
About 4Life
In 1998, 4Life Founders David and Bianca Lisonbee launched the company's flagship immune system support product, 4Life Transfer Factor. As the first network marketing company to do so, 4Life's leading group of doctors, scientists, and researchers continue to advance immune system science with innovations in product formulation, production standards, delivery methods, and more. Today, people in more than 50 countries enjoy the immune system support of 4Life products.