ACN Recaps Successful 2015 Annual Event
March 5, 2015
By Nicole Dunkley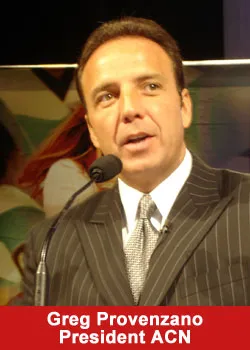 ACN, the world's largest direct seller of telecommunications, energy and essential services for home and business, held their annual International Convention in Charlotte, North Carolina, February 13-15.
Thousands of ACN Independent Business Owners from all over across the globe flocked to Charlotte for three days of training, motivation and networking, including recognition of top producers.
Special guests, multi-billionaire Donald Trump and Publisher of SUCCESS Magazine Darren Hardy were also in attendance, offering invaluable business insight from the main stage.
The ACN reviews are in and clearly Charlotte was also a winner, as its economy was greatly impacted by the influx of ACN IBOs to the Queen City. With hotels, restaurants and stores teeming with attendees, the city received a shot in the arm — with the event bringing in approximately six million dollars to the local economy.
Of course, the ultimate winner here was kids. During the Charlotte event, and all their events worldwide, the company collected donations for the local chapter of the Ronald McDonald House and matched donations dollar-for-dollar. The donations go toward providing a home-away-from-home for families facing challenging times.
"At ACN, giving back is all part of who we are – it's in our DNA," said ACN Chairman and Co-Founder Robert Stevanovski. "We believe that we have a corporate responsibility to leave these communities a little better off than when we arrived."
On Sunday, February 15, as the event came to a close, ACN, Inc. presented a check to the Ronald McDonald House of Charlotte in the amount of $72,235.16.
A beaming, Executive Director of Ronald McDonald House of Charlotte Mona Johnson-Gibson exclaimed, "Wow, thank you so much. I can't even begin to tell you what this means to our families and us. ACN, you are the most wonderful and amazing people."
ACN's next large-scale event will be held in San Jose, CA, June 19-21.
About ACN Inc.
Founded in 1993, ACN is the world's largest direct seller of telecommunications, energy, and other essential services for residential and business customers. ACN provides the services people need and use every day including phone service, wireless, energy, merchant services, television, security and automation and High Speed Internet. ACN operates in 24 countries with offices located throughout North America, Latin America, Europe, Asia and the Pacific.