CVSL Reports End Of Year Results: Up $23.9 Million
March 23, 2015
By Tina Williams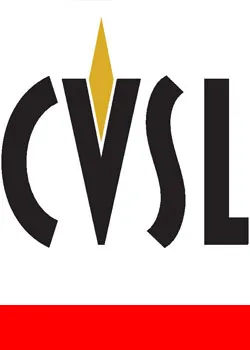 CVSL Inc. [NYSE MKT: CVSL] today released results for the year ended December 31, 2014, its second year of operation as a federation of direct-to-consumer companies.
Revenue for 2014 increased by 28.2%, or $23.9 million, from $84.9 million the previous year to $108.8 million. CVSL's gross profit increased by 47%, from $35.6 million to $52.4 million.
CVSL's total stockholders' equity was $8.9 million on December 31, 2014. On a pro forma basis, including the recently-closed offering of common stock on March 4, 2015, total stockholders' equity would exceed $26 million. Total long-term debt has been reduced by 80%, down to $5.3 million. CVSL's bank line of credit was approximately $9 million a year ago and is now fully paid off.
Reported operating loss for 2014 was $20.1 million. While our company significantly increased its revenue and gross profit during the year, our bottom line results were affected by a range of expenses connected with our acquisition work, such as legal expenses, due diligence, quality of earnings reports, as well as non-cash charges of more than $5 million for depreciation, asset writedowns and share-based compensation plans, noted John Rochon Jr., CVSL's vice chairman and head of its investment committee.
There also were significant one-time costs associated with our registration statements and NYSE uplisting and all the related costs we incurred to pave the way for the acquisitions that we believe will drive our future, he added. We consider all this to be an expected part of building a company from the ground up and executing CVSL's long-term growth strategy.
We believe we are making very good progress for a company that is only two years into our acquisition strategy, he said, noting that during the year CVSL accomplished several milestones, including uplisting to the New York Stock Exchange MKT in December and paying off the company's bank debt.
As we said in our January 21 shareholder information call, we are now focusing largely on acquisitions, in order to grow our federation of direct-to-consumer companies. On February 6, CVSL announced a definitive agreement to acquire UK-based Kleeneze. Mr. Rochon said he expects that transaction to close by the end of this month.
In an organizational update, CVSL said that Mr. Rochon Jr. will assume the additional role of chief financial officer, replacing Kelly Kittrell. He will be assisted by Ryan C. Mack as deputy CFO and Matt J. Howe as chief investment officer.
About CVSL Inc.
CVSL is a growing group of direct-to-consumer companies that connect social networks into an ever-expanding virtual community of social commerce. CVSL companies currently include The Longaberger Company, a 42-year old maker of hand-crafted baskets and other home decor items; Your Inspiration At Home, an award-winning maker of hand-crafted spices and other gourmet food items from around the world; Project Home, a direct seller of Tomboy Tools, a line of tools designed for women as well as home security systems;
Agel Enterprises, a global seller of nutritional products in gel form as well as a skin care line sold under the Ageless brand, operating in 40 countries; Paperly, which offers a line of custom stationery and other personalized products; My Secret Kitchen, a U.K.-based seller of gourmet food products; and Uppercase Living, which offers an extensive line of customizable vinyl expressions for display on walls in the home. CVSL and Kleeneze Limited, an entitywhich offers a varietyof household goods in the United Kingdom and Ireland, have recently signed a definitive purchase agreement, which is subject to customary closing conditions.