Jeunesse Closes Out February With Record $65 Million In Sales
March 13, 2015
By Tina Williams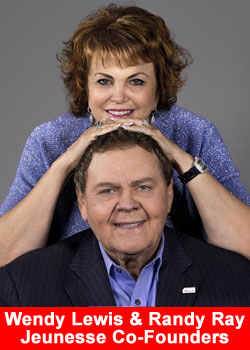 Jeunesse welcomes over 81,000 new Distributors in February. The company continues to surpass previous records, remaining steady on a path of unprecedented sales growth.
The company has just announced an astounding $65 million in sales revenue during the month of February, boosting combined sales figures for January and February up 148% over those months in the previous year.
This new peak in sales revenue occurred just two months after the company's previous record month in December, 2014, when Jeunesse achieved $61 million in sales and added more than 68,000 new distributors.
The latest announcement also revealed that Jeunesse added a total of 81,252 new distributors in February alone, with over 8,000 new distributors joining on the final day of the month.
Significant growth in the US and Canada markets was particularly noteworthy. Sales revenue in both countries was up over 500% in February, 2015, over the same month in 2014.
These figures signal a promising start for 2015, the company's sixth year in business.
Considering February is a short month, we actually did not anticipate having record sales performance, said Chief Visionary Officer Scott Lewis.

All I can say is how extremely proud we are of the entire Jeunesse family for rising up together during a typically slow month of the year to start 2015 in record fashion.

The growth trajectory the company is experiencing already in 2015 is extremely impressive, and due to the diversification of our business around the world, we are expecting even more remarkable results in the months ahead as we continue to scale record growth.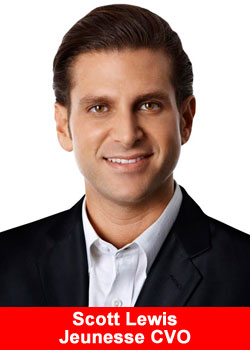 "Congratulations to all of our Jeunesse family for your achievements. While we are very pleased with these results, we are never fully satisfied and remain more focused than ever to continue positively impacting people's lives around the world."
About Jeunesse
Jeunesse is a leading direct selling company devoted to encouraging healthy living. Company research focuses on adult stem cell science, telomere support, DNA repair, fat loss technology and nutrigenomics. Products are made in the USA and are exclusively formulated for Jeunesse.
With a multilingual customer service, back office support team, global enrollment system and in-house programming already in place, the company is fully operational in 32 offices around the world. Its distribution channels extend to over 100 countries.
Jeunesse and the Jeunesse logo are registered trademarks of Jeunesse Global, LLC in the U.S. and/or other countries. For more information, please visit: www.jeunesseglobal.com.
Follow Jeunesse on Facebook or Twitter
https://www.facebook.com/TheScienceOfYouthfulAging
https://twitter.com/jeunesseglobal
Source: Jeunesse