mynts White Diamond Executives, Renita And Scott Brannan, Earn Free Trip
March 24, 2015
By Tina Williams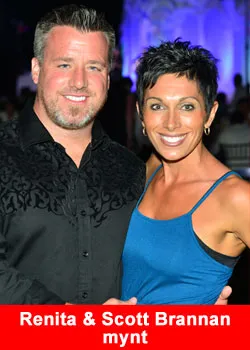 Congratulations to White Diamond Executives Renita and Scott Brannan of Bismarck, North Dakota, for earning a free trip to Cabo San Lucas, Mexico, with the mynt difference promotion! Way to go all in and knock this promotion out of the park.
As of March 9, Renita and Scott have earned 10,990 credits and are in first place on the mynt difference leader board. To put that in perspective, they have earned 6,185 more credits than the next highest qualifier! They can now redeem those credits towards:
• 2 flights
• 3 hotel nights
• 4 days of food and beverage
Renita shared a 3 tips on how she and Scott earned credits so quickly and skyrocketed to first place on the mynt difference leaderboard:
#1 – Become a product of the product and people will WANT to join you.
#2 – With the business, walk with the walkers, jog with the joggers, and sprint with the sprinters. Show the competitive people the incentives, the 4X4, and the Jeep promo! They will want to WIN!
#3 – Throw your nets and work, work, work. The person or group of people who help the most people WIN! The leaderboard just shows you who is HELPING THE MOST PEOPLE WIN!