Talk Fusion Video Email Encourages Global Business Success
March 27, 2015
By Nicole Dunkley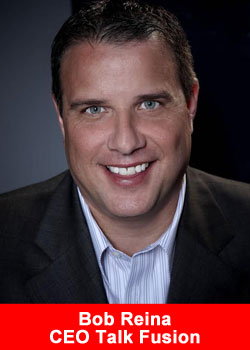 With themes available across 22 languages, Talk Fusion's flagship Video Email product has become an invaluable resource for international businesses. Statistics reveal an incredible 96% better clickthrough chance for video emails, and savvy companies and organizations across the world have been using CONNECT Video Email to capitalize on that advantage.
The benefit has been felt across industries; in fact, other direct selling companies also use Video Email to produce stand-out marketing to their customers and prospects.
Ease-of-use and the extreme customization and branding options of Video Email make it ideal for direct selling companies. They can upload their own logos and choose their corporate color schemes to produce distinct and eye-catching branded video email. The simple creation process makes professional caliber video email messaging available to everyone from corporate marketing to dedicated associates.
The CONNECT Video Email library includes over 200 pre-designed company-specific MLM templates that can be instantly put to use. Stylish custom templates can be created upon request, resulting in powerful, easy-to-use branded marketing. Beyond corporate-specific templates, Video Email provides a library of over 1000 ready-to-use themes available in multiple languages, making powerful video email marketing easy for any occasion.
Surveys report that 71% of consumers say that video is the best way to bring product features to life. That makes Video Email a perfect way for all businesses and companies to present their product and opportunity with the added benefit of personalized video.
Video Email is just one of the CONNECT suite of video communication products. Expanded email marketing is available through Video Newsletters; face-to-face video discussions and video conferencing are cost effective tools that drive business with Video Chat and Live Meetings. Complete with lead capture forms and auto-responders designed to turn prospects into customers, Video Email and the other CONNECT products embody Talk Fusion's product philosophy: "It's our business to grow your business."
ABOUT TALK FUSION
A trend-setting industry leader, Talk Fusion connects people around the world through cutting-edge video technology for social and business communication. Talk Fusion's innovative video products are marketed person-to-person by independent Associates in more than 140 countries, empowering them to earn the financial freedom to live their dreams.
Founded in 2007 by CEO Bob Reina, Talk Fusion introduced the world's first Instant Pay Compensation Plan. Talk Fusion adheres to the highest ethical business practices and is a member of the prestigious Direct Selling Association (DSA). Reina firmly believes that "with great success comes greater responsibility."
Talk Fusion fosters a strong commitment to giving back to friends, family, communities, and animal charities across the world to produce a positive global change. Learn more at www.TalkFusion.com.
Income Disclaimer:
Any earnings portrayed in any Talk Fusion marketing materials are not necessarily representative of the income, if any, that a Talk Fusion Associate can or will earn through his or her participation in the Talk Fusion Instant Pay Compensation Plan. All references to income, implied or stated, throughout the Talk Fusion Instant Pay Compensation Plan are for illustrative purposes only. These figures should not be considered as guarantees or projections of your actual earnings or profits. Talk Fusion does NOT guarantee any level of income or earnings to any Associate; any representation or guarantee of earnings would be misleading. The purchase of a Talk Fusion Product Package is completely optional and is not required for an Associate to participate in the Talk Fusion Instant Pay Compensation Plan.