4Life Korea Holds Pre-Convention Success Rally
April 1, 2015
By Nicole Dunkley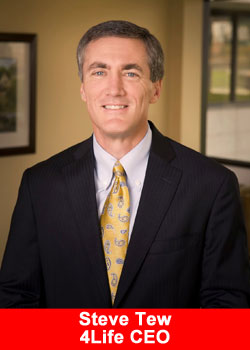 4Life Korea recently held a success rally in the Daemyung Vivaldi Park in Hongcheon-gun, Gangson-do Korea. Approximately 900 distributors gathered to celebrate recognition achievements and the launch of new product packs.
The event opened with a welcome speech from 4Life Korea General Manager Tony Lee. This was followed by a motivational speech by Platinum International Diamond Dr. Jase Khyeam and a special lecture from Maestro Seo Hee Tae.
In addition to Dr. Jase Khyeam, top distributor leaders attendance included Gold International Diamonds Son Jae Min, Grace Chun and Lee Sun Woo, Kang Ok Nye, Hong Suk Eui and Kim Mee Joung, Choi Ki A, Park Mi Ae, Kwong Han Sung, and Ok M. Kim.
"I have a strong belief in our distributors, and confidence that the field will continue to generate ongoing growth in the coming years. Although we cannot know what will happen in the future, we are building toward a positive one here in South Korea!" said Lee.
The event celebrated the rank advancement of 13 new International Diamonds, 63 new Presidential Diamonds, and more than 300 new Diamonds.
Dr. Jase Kyheam: "It is worthwhile to support people's interest in 4Life products. While you will face challenges, if you have a strong belief in success, you can reach the top. If you fall, there will always be someone to help you back up again. We can all use this forward momentum to achieve success together."
4Life has offices on five continents to serve a global network of independent distributors through science, success, and service.