4Life Recaps Singapore Leadership Training
April 13, 2015
By Nicole Dunkley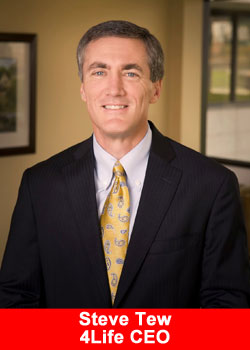 4Life Singapore recently held a leadership training seminar designed to support distributor growth and business-building efforts throughout the country.
The training, conducted by Vice President of International Steve Apple, was reserved for qualified Diamonds, Presidential Diamonds, and International Diamonds. Among the VIPs in attendance were Platinum International Diamond Sheri Din and Gold International Diamonds Akram Din, Salim Raghavan, and Nadzrul Salim.
"It's fantastic to gather together with so many of our hard-working distributors in Singapore," said Apple. "4Life is committed to supporting every person with the finest products and most rewarding business opportunity. I look forward to working with field leaders in the year to come."
The two-hour course included training on leadership development skills, motivation from top-performing leaders, and lunch at Tiffany Café and Restaurant located in the Furama City Centre near the 4Life Singapore office.
Sheri Din: "What an impactful and heartfelt training. Our group enjoyed the information and bonding time together at lunch. We appreciate our 4Life executives and their commitment to our ongoing success."
About 4Life
In 1998, 4Life Founders David and Bianca Lisonbee launched the company's flagship immune system support product, 4Life Transfer Factor. As the first network marketing company to do so, 4Life's leading group of doctors, scientists, and researchers continue to advance immune system science with innovations in product formulation, production standards, delivery methods, and more.
Today, people in more than 50 countries enjoy the immune system support of 4Life products.