4Life Opens New Office In South Korea
April 3, 2015
By Nicole Dunkley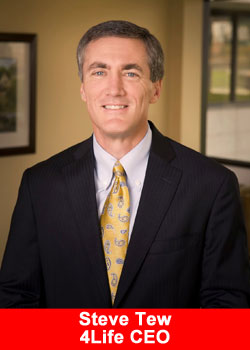 This past weekend, 4Life celebrated the opening of a new office in Gwangju, the sixth largest city in South Korea.
Event highlights included a ribbon-cutting ceremony and congratulatory speech by Platinum International Diamond Dr. Jase Khyeam. 4Life South Korea General Manager Tony Lee:
"Our corporate efforts are designed to support the blossoming of business growth in the field. This new office is just one example of the way we intend to partner with distributors throughout the country, now and in the future."
The new 4Life Gwangju Business Center is located in Gwangju's Postal Insurance building. The facility, designed to serve the business growth of distributors in the vicinity, will be used for opportunity meetings, product training events, and general networking.
VIPs in attendance included Gold International Diamonds Mr. Son Jae Min, Ms. Grace Chun & Mr. Lee Sun Woo, Ms. Kang Ok Nye, Mr. Hong Suk Eui, Ms. Choi Ki A, Ms. Park Mi Ae, Ms. Ok M. Kim, and Mr. Kwon Han Sung.
Dr. Jase Khyeam: "4Life's new Gwangju office is a major step forward and extends our footprint in the southwestern region. With the momentum we are currently enjoying, I do believe another Platinum International Diamond will emerge from this region!"
About 4Life
In 1998, 4Life Founders David and Bianca Lisonbee launched the company's flagship immune system support product, 4Life Transfer Factor. As the first network marketing company to do so, 4Life's leading group of doctors, scientists, and researchers continue to advance immune system science with innovations in product formulation, production standards, delivery methods, and more.
Today, people in more than 50 countries enjoy the immune system support of 4Life products.