4Life Recognizes New Platinum & Gold International Diamonds
April 15, 2015
By Team Business For Home International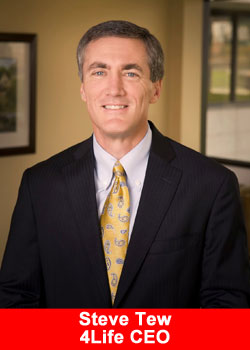 4Life is pleased to announce the advancement of two new Platinum International Diamonds and seven new Gold International Diamonds. Each new-ranking distributor will be recognized onstage at Convention 2015: Bring Dreams Home April 15–18.
The new Platinum International Diamonds, 4Life's highest distributor rank, include Dr. Eduard Hutabarat & Katharina Sihombing of Indonesia and Iván Rodríguez & Marie Márquez of Texas, USA.
Eduard and Katharina joined 4Life in August 2006 when Eduard was working as a doctor and managing two clinics. He was amazed by 4Life products and felt inspired to join the company and eventually close the clinics to focus on 4Life.
"Now, our dream is to help others obtain freedom in their lives," said Eduard. "4Life helps us do that."
When Iván and Marie joined 4Life, Iván had been working in network marketing for ten years. He immediately recognized 4Life's unique, patented products and balanced compensation plan as a great opportunity.
"My spirit is full of joy when I hear the word freedom and it was the need for freedom that led me to join 4Life," he said. "Now we are helping others break free from debt and find their own freedom."
New Gold International Diamonds include Ahmad Kurnia Wisawa & Ratu Kotrunnada of Indonesia; Diana Ramos of California, USA; Guillermo Rodríguez & Patricia Ferrer of Panama; Juan & Elsa Tamayo of Oregon, USA; Leo & Jordanna Espinosa of Florida, USA; Leslie Daughtrey of California, USA; and Ridwan Sadik & Nur Atiqah Suhaimi of Singapore.
President and CEO Steve Tew: "It's with great excitement that I celebrate the success of these distributors. I look forward to recognizing each of them on stage during Convention 2015 this week."
4Life has offices on five continents to serve a global network of independent distributors through science, success, and service.