ASEA $70 Million Revenue In 2014
April 16, 2015
By Team Business For Home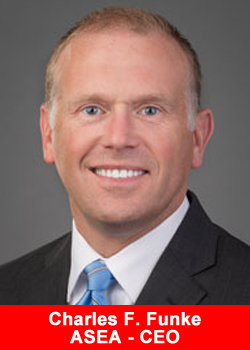 ASEA, an emerging global leader in cellular health, made its debut on the sixth annual DSN Global 100 list ranked at No.98 by Direct Selling News magazine.
We are incredibly honored to be named among the top 100 global companies in the direct selling industry, said Charles F. Funke, ASEA Chief Executive Officer. In just five years, we have built a strong, sustainable business based on one of the most exciting technologies on the market today. This recognition is a signal to the industry that ASEA is here to stay, and based on our strategic growth plans, we are confident that we will continue to move up this list in the years to come.
The DSN Global 100 is a collective effort to show the impact and potential of the $178.5 billion direct selling industry. The 2015 list, unveiled online at DirectSellingNews.com and featured in the June issue of Direct Selling News magazine, represents aggregate revenue of $82 billion from companies based in 14 countries.
The DSN Global 100 ranking is more than a list of who's who and what was accomplished in terms of revenue for the prior year, said John Fleming, Publisher and Editor in Chief of Direct Selling News. By doing the research and publishing such a list, we spotlight the contributions that the top direct selling companies are making in communities and economies around the world.
The Global 100 ranking is based on net revenue before commissions are paid and without any value-added tax. In an effort to support transparency and verify authenticity, DSN requires each company to submit a Revenue Certification Form (RCF) signed by the CEO and CFO or designated agent.
About ASEA™
ASEA, an emerging global leader in cellular health, is dedicated to providing a sustainable lifestyle by delivering high-quality cellular health products through a principle-based, direct-selling distribution model. Harnessing science, ASEA offers first-to-market products that utilize molecules native to the human body that enhance vital cellular functions. ASEA's cornerstone, patented redox signaling technology boosts the body's natural cellular renewal and communication processes, improving total body health and allowing every system of the body to function better.
Currently, redox signaling technology is available in two first-to-market products: ASEA® Redox Supplement, the company's flagship liquid supplement, and RENU 28®, a revitalizing whole-body skin gel. Founded in 2010, ASEA currently operates in the United States and 24 international markets. For more information about ASEA products or the accompanying business opportunity, visit www.asea.net.